Flatpack SteelFace Sensor Boasts Weld-Resistant Coating
October 1, 2013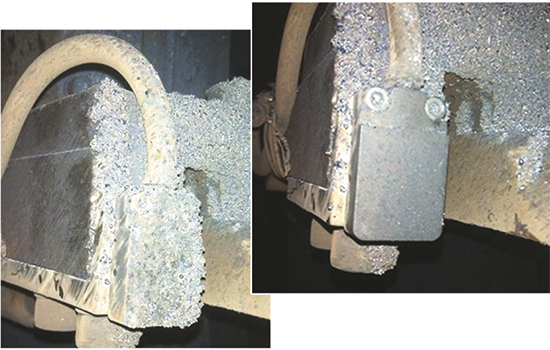 Balluff, Florence, KY, introduces a flatpack version of its SteelFace sensors, with a one-piece stainless-steel housing, for stamping and welding applications that require something more compact than a tubular sensor. Its new patent-pending coating makes it an ideal choice for extreme applications.
SteelFace sensors are designed for error-proofing and part-present applications in heavy manufacturing, where inductive sensors are often—by necessity—placed directly in harm's . Impact, abrasion and particulate erosion can destroy conventional plastic-faced sensors and their thin metal bodies.
Additional features of the new flatpack SteelFace sensors:
• 5-mm operating distance (flush)
• Factor 1—All metals can be sensed
• Weld-slag-resistant coating
• Weld-field immune
• High switching frequency
• Rounded-corner housing
Balluff: 800/543-8390;
www.balluff.com
See also: Balluff, Inc.
Technologies: Sensing/Electronics/IOT