Balluff Adds Compact Magnetic Encoder for Safety Applications
June 9, 2021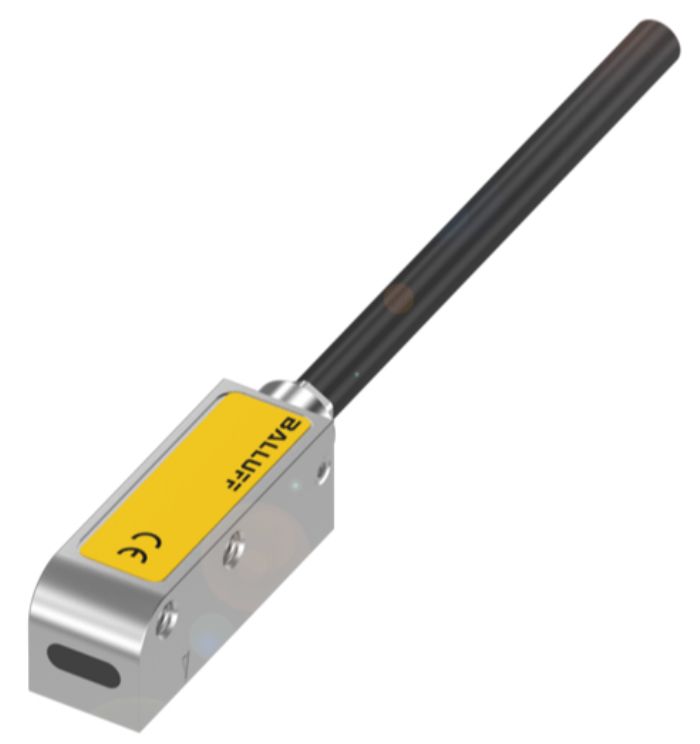 The latest addition to Balluff's safety portfolio delivers precise, non-contact position measurement for demanding automation applications. Its model BML SF2 magnetic safety encoder measures and transmits safe, incremental position information to a connected safety control system using a G interface, an analog signal with 1 Vpp (sin/cos). The G interface is certified for applications up to Safety Integrity Level 2 (SIL 2) per EN 61800-5-2 / EN 62061 / IEC 61508 and Performance Level d (PL d) per EN ISO 13849-1.
With its long measuring length, to 48 m, and repeat accuracy of less than 1 µm, the compact (12 by 13.1 by 35 mm) measuring system has universal application. It is especially useful when mounting tolerances pose a challenge to high system performance. At a mounted distance of up to 1 mm it still provides a system accuracy of plus or minus 12 µm.
See also: Balluff, Inc.
Technologies: Safety, Sensing/Electronics/IOT