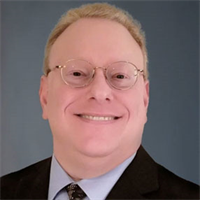 Daniel Schaeffler
Gemba Walks: In Battle of Theory vs. Reality, Reality Always Wins
March 31, 2021
The Japanese term "gemba" means "the real place." In the context of manufacturing, the production floor is the gemba, or the actual place where manufacturing occurs. The commonly-referred-to "Gemba Walk" originated with Taiichi Ohno, called "the father of the Toyota Production System" and just-in-time production. Oodles of references exist that describe how factory management can use Gemba Walks with great success during lean-manufacturing and Six Sigma exercises, to explore value streams for waste and to uncover opportunities for improvement.
For those new to the metal forming industry or who spend too much of their time behind a desk looking at or creating spreadsheets and analyses, getting onto the plant floor—for Gemba Walks or other purposes—can provide invaluable perspectives into the nuances of the work.
For example, trying to learn about steelmaking or aluminum production only in the classroom will rob people of an awareness for high-volume production. Take a walk and gain an appreciation for melting and casting. In the case of integrated steel mills, a blast furnace runs 24/7 for years at a time, producing a new 300-ton heat every 45 min. Ask yourself, what would happen to that constant flow of molten metal if the continuous-casting equipment failed?
Walk the path the slab takes and see the hot-rolling operation. You will notice hot bands moving at speeds to 30 miles/hr. As a new slab enters the hot mill rolls, think about what happens if it misses the roll bite, where the gap is around 1 in. tall. Known as a cobble, the hot sheet metal goes everywhere except where it is supposed to.
More amazing than seeing red-hot metal spewing above, under and to the side of the mill, watch the speed at which the trained workforce removes the sheet metal ribbons and damaged work rolls and swaps in a fresh set of rolls. Continue walking the line and realize that in the production of a coil of 1-mm-thick mild steel, the equipment and processes are robustly engineered,―capable of producing thickness tolerances of ±20 microns across the width and down the length of what might be a mile-long coil.