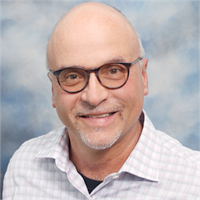 Joe Jancsurak
Stamper's Success Is To Die For
September 1, 2018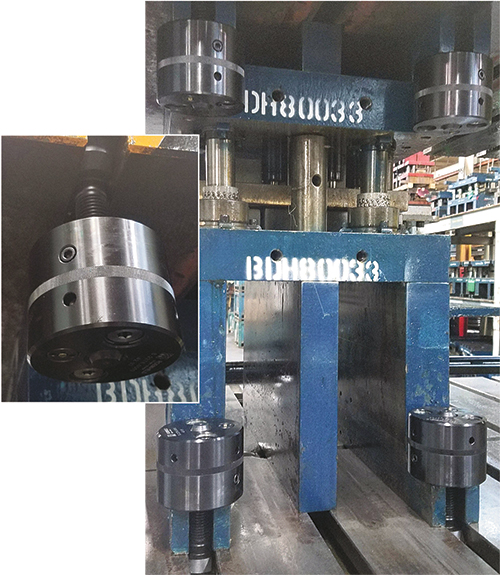 The Hilma hydromechanical clamping nuts shown here on this Aida 330T press at Northern Stamping are manually placed on the clamping edge of the dies and easily tightened with a few turns of an Allen wrench. The dies are clamped by applying hydraulic pressure to the clamping nut's internal piston. This preloads the T-bolts, securing the die the press ram or bed, enabling safe and simple die changes.

Throughout its 30-yr. history as a Tier One automotive supplier, Cleveland, OH-based Northern Stamping, Inc. (NSI) has evolved, adding along the way new technologies such as automatic transfer presses and robotic welding, and always mindful of continuous improvement. Lately, ramped-up production demands from the likes of General Motors, for whom NSI stamps nearly 2.5 million tractor-hitch parts (11 parts per assembly), as well as Chrysler, Cosma Magna and others, has driven NSI to transform itself like never before.
Over the past few years at its newly expanded 140,000-sq.-ft. stamping facility (NSI also has a nearby 85,000-sq.-ft. welding facility), the company has made these changes:
Implemented a computerized maintenance-management system (CMMS) system from Woodbury, CT-based COGZ, to increase equipment uptime by tracking tasks for on-time completion and equipment histories.

Maximized use of white boards to keep employees informed on the status of press tooling. Tools numbered in green represent those ready to run in the press, while red signifies tools that need repairs.

Reorganized the warehouse to ensure efficient packing and flow of parts, allowing for more work by fewer employees—from 10 to four—and freeing employees for other tasks.
Such changes were pivotal in allowing the company to achieve a General Motors quality-audit score of 96 in June 2018. "In the past, our tooling and maintenance departments weren't as organized as they needed to be. Now we have right processes in place to clearly indicate the location of tooling and the status of dies" says Duane Enderby, NSI tooling manager.
Enderby also is quick to credit Jeff Krajnak, director of operations; Eric King, plant manager; Todd Aberts, maintenance manager; Scott Sheffield, vice president; and NSI owner, Matthew Friedman for playing key roles in the overall NSI process-improvement efforts.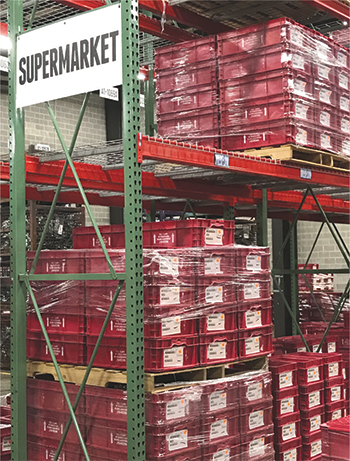 NSI's newly organized warehouse, a.k.a. the Supermarket, includes coded bins of certified, ready-to-ship finished production parts.
"It really is a team effort," says Enderby.
Clamps Improve QDC
Another missing component of the past now in place to aid NSI's transformation: quick-die-change equipment. NSI's newer 1650-ton Aida servo press, now equipped with customized hydraulic clamping systems from Hilma USA, led to the inclusion of Hilma hollow-piston cylinders from Carr Lane Roemheld Mfg. Co., Fenton, MO, on nine NSI mechanical presses and one 330-ton Aida servo press.
"Steve Amell, Carr Lane's regional sales manager, worked with us to put together the manifolds on the 1650-ton press," says Nathan Gottlieb, NSI process engineer and project coordinator. "This included the tubing, gauges—the whole hydraulic system. Then he pretty much pulled out of his back pocket, another type of clamp, a hydromechanical clamping nut. It was like a hollow-piston cylinder with no tubes, because the pressure is internal. We were amazed at the possibilities these presented."
Here is how these clamps work: The clamping nut, is placed in the U slot of the die then tightened with an Allen wrench. This applies pressure to an internal piston, preloading the T bolt and clamping the die, when pressurized, a pin extends indicating that it is safely clamped. It's that simple.