Remote-Control Permanent Lifting Magnet
September 21, 2020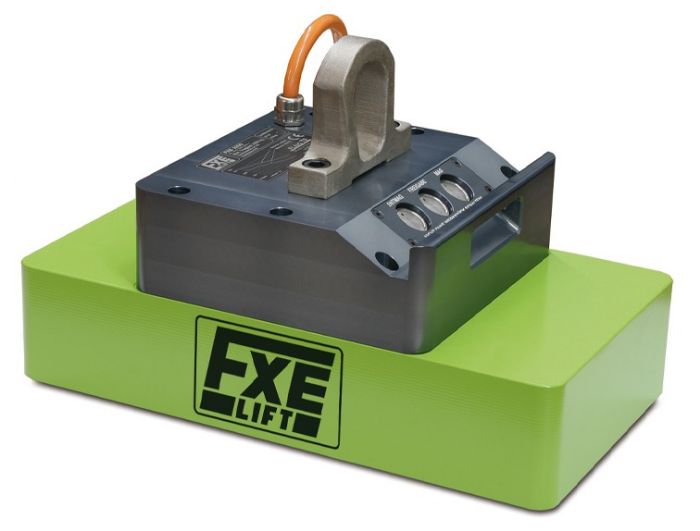 Industrial Magnetics, Inc., Boyne City, MI, has introduced its FXE line of remote-controlled lifting magnets--nine models with working-load limits of 660 to 10,580 lb. Combining the cost-efficiency and safety of a permanent magnet for load handling with the controlled-release capability of an electromagnet, FXE models use virtually no energy and do not require a battery-backup system. They're ideal for lifting applications that require fast cycle times--without the operator having to touch the load.
FXE lifting magnets allow an operator to pick up ferrous-metal sheets or parts and safely release them with the push of a button. Pickup and release functions can be performed by using the wireless remote control or by direct activation from the magnet's on-board control buttons. All labels and controls are located on top of the magnet, giving the operator easy access and visibility, allowing the magnet to fit into tight spots, and limiting the risk of damage to the controls.
A built-in load sensor prevents the load from being released until it's at rest, and the fail-safe permanent-magnet design securely holds the load in the event of a power loss.
See also: Industrial Magnetics, Inc.
Technologies: Pressroom Automation