Mechanical and Electrical Interface for Cobot EoAT
March 10, 2020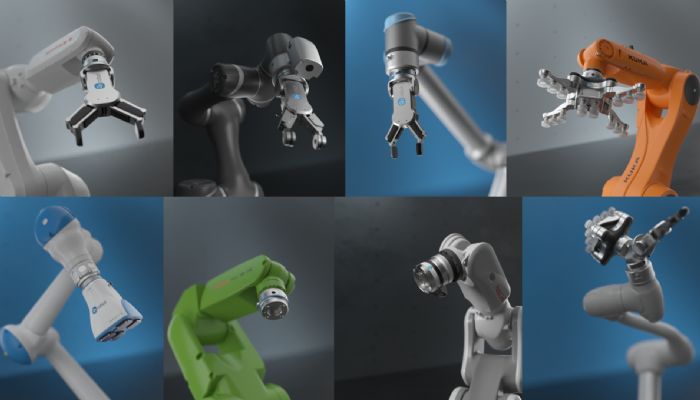 OnRobot A/S debuted at FABTECH 2019 a unified mechanical and electrical interface for any OnRobot end-of-arm tooling (EoAT), designed to simplify automation. This new one-system solution speeds deployment to manufacturers, enabling them to save time and money, and quickly realize the benefits of automation, according to company officials.
The interface reportedly delivers a single robotic system, single platform for programming and training, and single vendor relationship. Manufacturers have access to a range of tools, full robot compatibility and new possibilities for collaborative applications.
The company's Digital I/O Converter Kit, released earlier in 2019, allows OnRobot EoAT to work with collaborative and light-industrial robot brands including Universal Robots, Kuka, Fanuc, Doosan, Techman, Yaskawa, Mitsubishi, Kawasaki and Nachi. Building on that initiative, all OnRobot products now have a unified mechanical and communications interface based on the OnRobot Quick Changer, an integrated part of all OnRobot products. An additional Dual Quick Changer incorporates these capabilities while allowing the use of two tools in one cycle, mixing and matching to suit application needs and thus maximizing robot utilization, according to company officials.
With the OnRobot Quick Changer, a single cable provides a universal interface for tools and communications, meaning no need to disconnect cables when changing tools, and extended communications options support a range of robotic platforms.
See also: OnRobot US, Inc.
Technologies: Pressroom Automation