Hoist Rings Suit a Variety of Die-Flipping Applications
May 30, 2023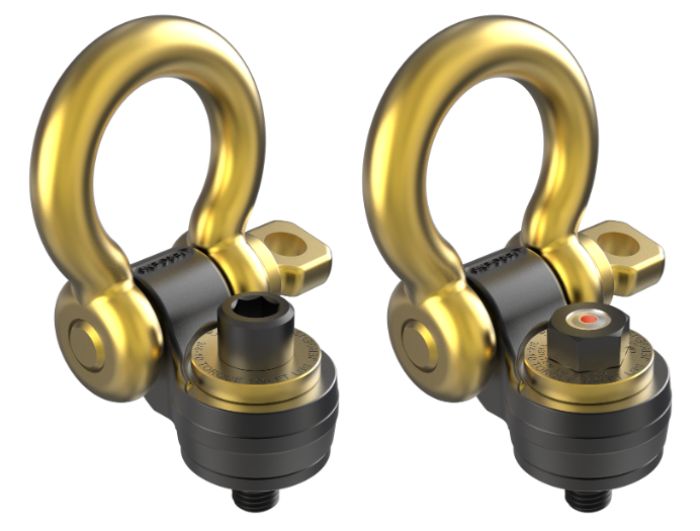 Jergens, Cleveland, OH, has combined key features of its SP2000 and Shackle-Lok hoist rings to engineer a new productive and secure solution for die flipping. It offers the new hoist rings in two versions—standard and Lift-Check—to ensure worker safety and required clearance.
"One of the design drivers was to ensure that users have sufficient chain clearance for things like die shoes and external plumbing that mount off of the ends," says Chris Spada, Jergens LSG and SFG product manager. Ensuring zero contact is critical to maintaining die precision and functionality. And the side-pull design has an offset neck and provides 360 deg. of swivel and 180 deg. of pivot to clear all die components.
"The additional clearance also helps customers in their die-flipping applications where lifting and rotating is restricted due to issues like limited available floor space," Spada adds. "As a rule of thumb, for the greatest amount of clearance, lifting is best achieved when going from horizontal to vertical, then back to horizontal orientation."
Jergens' die-flipping hoist rings are available in inch and metric dimensions as a standard or Lift-Check style that features a proprietary hex-head bolt with Go No-Go identification. The rings are CE Certified, constructed of alloy steel with a black oxide body and zinc-plated shackle, and conform to ASME B30.26 and MIL-STD-209.
See also: Jergens Tool & Mold Corp.
Technologies: Pressroom Automation