Partner Content


SIMPAC's SPMS IIoT Platform Captures Data Move to Industry 4.0 April 27, 2022

SIMPAC America, North American subsidiary of South Korea's SIMPAC Inc., introduced the recent launch of parent company SIMPAC's new technology SPMS Press Controller and its IIoT technology designed to accelerate small part production of stamped parts for the appliance, automotive, and other general industries.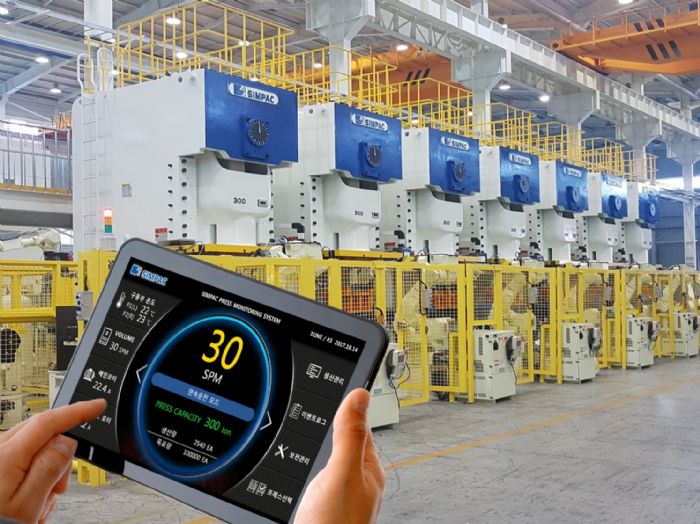 The SIMPAC Press Monitoring System (SPMS) enables predictive maintenance. IIoT integrations have made PC and mobile monitoring possible—allowing for greater operation management, status diagnosis and real-time network production management. This technology also provides high-end options such as a strain gauge tonnage indicator, an auto-adjust feature, and more.
"Manufacturers are starting to migrate more and more to IIoT in order to increase their productivity," said General Manager/VP of Sales Operations, Stephan Robertson.
The need to incorporate this new technology is becoming more of a requirement in the future as the SPMS system will send the data from the equipment directly to users' laptops or smart phones for just-in-time data processing. This then can be implemented into your data flow chain and take out the complexity of manual input as one moves forward into the future of industry 4.0
The SPMS Press Controller includes sensors, LED lights and indicators, machine safety components, and industrial wireless devices. These technologies help produce the cars we drive, the food we eat and many of the things we touch every day. SIMPAC is a global leader in press manufacturing technology with more than 2,000 products, operations on 3 continents, and more than 2,000 employees, factory and field representatives. Online at www.simpac-america.com.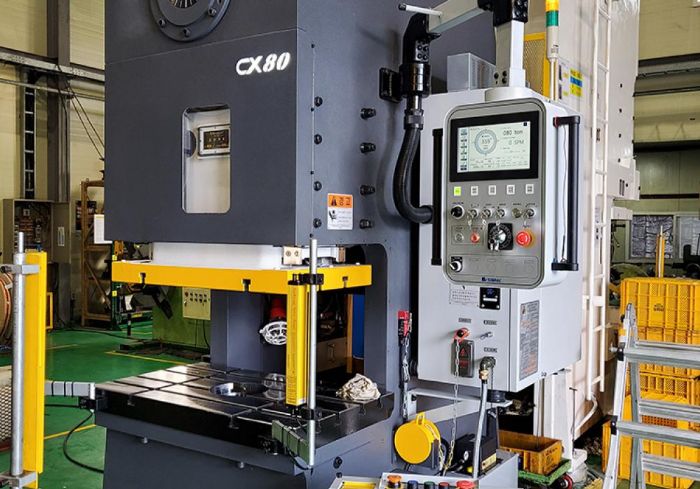 Founded in 1973, SIMPAC holds almost 50 percent of the market share in its home market of South Korea. Since 2004, more than 10 sales and service branches have been established in Asia, Europe, the United States and Mexico—marking the company's footprint as a global leader of metal forming technology.
SIMPAC ensures timely and cost-efficient production of high-quality, sophisticated products with its extensive production capabilities and state-of-the art machine park. Competitive advantages of SIMPAC's press systems, manufactured exclusively at the company's South Korean plants, include continuous improvements derived from insights pertaining to global markets and value-added manufacturing concepts developed by SIMPAC Group.