Motion Control, Automation for Metal Forming
June 29, 2023
Baumueller-Nuermont Corp.
Booth D41454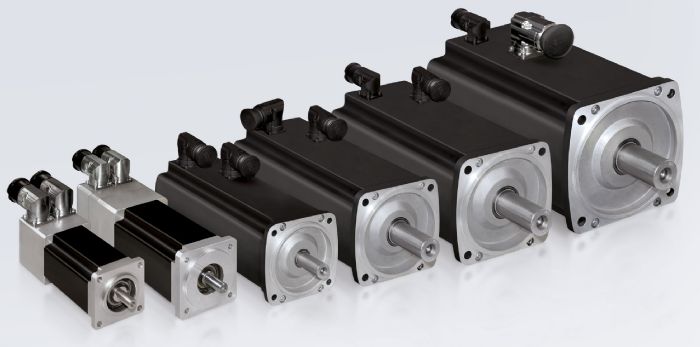 Baumueller-Nuermont Corp, a wholly owned subsidiary of Baumüller Nürnberg GmbH, will showcase cutting-edge motion-control and automation solutions for intelligent, sustainable and efficient metal forming machines. The FABTECH booth will feature Baumüller's comprehensive product family, along with its global lifecycle-management capabilities, encompassing project planning, design, engineering, installation, commissioning, startup, maintenance and retrofitting of traditional eccentric metal forming presses.
The focus will be on complete solutions, highlighting the benefits of using Industry 4.0-enabled technologies and practices. These solutions aim to maximize time to market and operating throughput, minimize production costs, and reduce carbon footprint.
In addition to presenting its motion-control and automation hardware, including the DST2-series high-torque motors (seen here), the high-performance b maXX 5000 servo drives, and the powerful b maXX PCC-04 control platform, Baumüller will introduce its engineering capabilities and Promaster software framework. The software suite allows for the design, simulation, operation and maintenance of motion-control solutions for metal forming machines using digital twins and predefined motion modules.
See also: Baumueller-Nuermont Corp
Technologies: Pressroom Automation, Stamping Presses