Advanced Ethernet Tonnage Monitor with Signature Analysis, Enveloping and CCM
July 16, 2021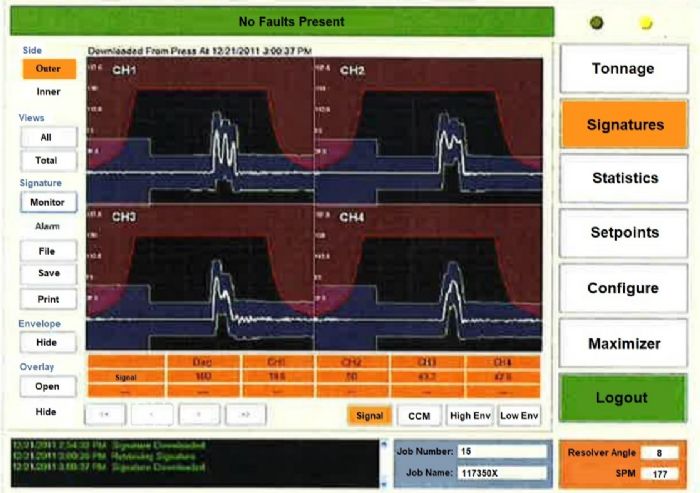 Toledo Integrated Systems
Booth D46758
Toledo Integrated Systems will present its innovative ZTSLM-4 tonnage monitor, a resolver-based tonnage-signature interface module that provides force measurement and signature analysis for critical force applications at press speeds to 800 strokes/min. The ZTSLM-4, designed and configurable for single-action, double-action and servo presses, shares tonnage information over Ethernet to either an industrial PC or AB PanelView Plus.
The ZTSLM-4 can extend the life of presses and dies by preventing excessively hard hits. The unit monitors press capacity, critical curve monitoring, reverse tonnage, high/low peak and envelope setpoints. The level of protection is fully customizable to provide complete process control. It is compatible with PressNet Version 5—users can view the current tonnage, alarm status and signatures (if applicable) through an Internet browser.
Additional features include:
• Ethernet communication to connect with SlimWare and PressNet
• Wi-Fi-ready for wireless LAN
• Built-in Bluetooth to connect with ForceView for Andriod phones
• Ethernet IP option available for communications with PLCs
• USB connections, to allow for simple program updates and file transfers
• 2, 4, 6 or 8-channel load monitoring.
See also: Toledo Integrated Systems
Technologies: Pressroom Automation, Sensing/Electronics/IOT