FABTECH
October 1, 2017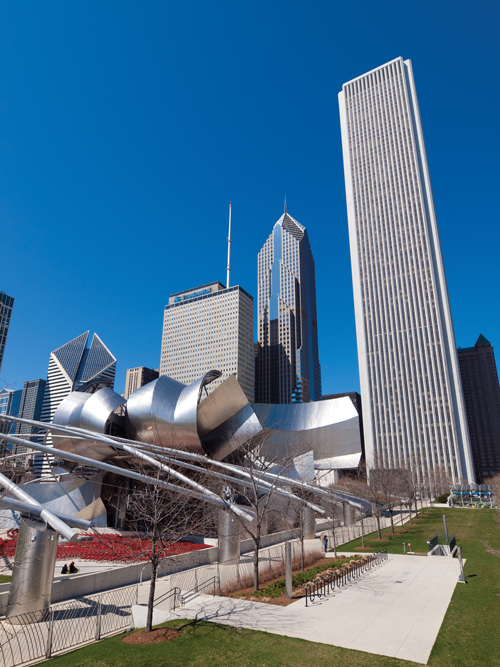 FABTECH is the largest North American event dedicated to everything needed to turn sheetmetal into finished products. With more than 1700 exhibitors across 750,000 sq. ft., FABTECH 2017, at Chicago's McCormick Place November 6-9, will offer tools to improve productivity and increase profits to an expected 50,000 attendees seeking solutions to metalforming, fabricating, welding and finishing challenges.
The event also provides educational sessions and expert-led presentations covering the latest trends and technology in the metalforming, fabricating, welding and finishing industries. For educational-conference details, see page 28.
The show will encompass four halls at McCormick Place, where attendees will find a variety of technology pavilions, including Forming & Fabricating, Tube & Pipe, METALFORM, Welding, and Finishing. And this year, recognizing it as one of the fastest-growing technologies of the 21st century, FABTECH has added the 3D/Additive Manufacturing Pavilion (see sidebar).
Also new: FABTECH, in a joint venture with Messe Düsseldorf, will showcase an expanded Tube & Pipe Pavilion to bring the latest technology from all over the world to meet the needs of users of tube-and-pipe profiles.
In addition, Jesse James of West Coast Choppers fame, and sculpture artist Albert Paley, will collaborate to fabricate two metal sculptures, with each artist starting one sculpture but finishing the other. The completed sculptures will be unveiled at FABTECH and displayed throughout the show. The project is being documented by WXXI, Rochester, NY's PBS station, which will release a 60-min. documentary following FABTECH.
Much More Than the Show Floor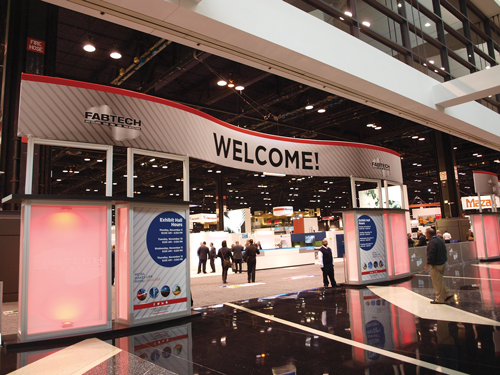 FABTECH 2017 Hours
Monday, November 6 10 a.m.-6 p.m.
Tuesday, November 7 9 a.m.-5 p.m.
Wednesday, November 8 9 a.m.-5 p.m.
Thursday, November 9 9 a.m.-3 p.m.
Show Sponsors: Fabricators & Manufacturers Association, SME (Society of Manufacturing Engineers), Precision Metalforming Association, Chemical Coaters Association International and American Welding Society

Attendees also can partake of numerous special events at FABTECH, including keynote presentations, expert panel discussions and a special FABTECH Industry Night.
Monday, November 6
Modeled after the TED Talks concept, FABx Tech Talks will spotlight speakers offering short inspirational talks on the topics of transformation, growth, advancement and expansion in manufacturing. Speakers include Adam Genei, founder of Mobsteel; Jesse James of West Coast Choppers; Karen Kerr, executive managing director of GE Ventures; sculpture artist Albert Paley; Jacques Panis, president of Shinola; and Michael Walton industry solution executive-manufacturing industry for Microsoft.
Then, at 10 a.m., FABTECH 2017 kicks off in the Grand Concourse, with the unveiling of the Paley/James metal sculptures.
Genei, creator of Mobsteel, is the subject of a meet-and-greet, from 10:15 to 11:30 a.m. in Ballroom S100 at McCormick Place. The Detroit, MI, native creates custom modern rides from vintage automobiles, mixing styles to represent his hometown's past and future.
And, from 12:30 to 1:30 p.m. on Monday, attendees can take in Advanced Manufacturing for the Next Industrial Evolution, an expert panel session. Here, the panel focuses on how advanced manufacturing is transforming the economy and jobs, using cutting-edge technology and new manufacturing processes to accelerate innovation. Panelists will discuss how their companies stay at the forefront of manufacturing advancements and how they embrace disruptive technologies to remain competitive and profitable. Participants include Sridhar Kota, executive director of MForesight; Jerry Foster, chief technology officer at Plex Systems; Karen Kerr from GE Ventures; Jacques Panis from Shinola; and Michael Walton from Microsoft.