Metal Powder Works Opening Facility at Pittsburgh's Neighborhood 91 AM Park
August 26, 2022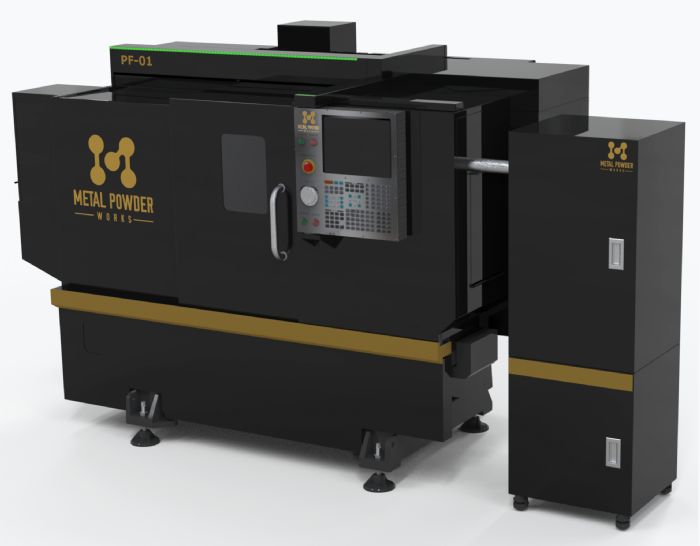 Metal Powder Works (MPW) has announced that it has become the newest resident of Neighborhood 91, the additive manufacturing (AM) production campus located at Pittsburgh (PA) International Airport. The 10,000-sq.-ft. space—to be fully operational this fall—will function as MPW's main production facility and is expected to improve the company's production capacity by eight times, according to MPW officials, as MPW shifts from a development to an operations focus. The company reportedly has outgrown its original location in Austin, TX, and requires the additional space to expand production and grow its powder offerings, hence its opening at Neighborhood 91. Here, via its patent-pending DirectPowder process, MPW will market and sell primarily aluminum and copper powders.
"The concept of Neighborhood 91 was always to bring an AM supply chain to one centralized location," says John Barnes, MPW founder and CEO. "We're excited to be a part of Pittsburgh's advanced manufacturing scene."
MPW currently provides high-strength aluminum and conductive copper powders and is open to all powder production inquiries. The DirectPowder process promises efficient production of tailorable—size and shape—powders in a variety of alloys. Learn more at www.metalpowderworks.com.
Neighborhood 91, as its coalition of public and private partners describes it, "is the first development in the world to both condense and connect all components of the AM supply chain into one powerful production ecosystem."
See also: Metal Powder Works
Technologies: