May 20, 2020
Suburban Collection Showplace, Novi, MI
Featuring 30 presentations by professionals from automotive OEMs, suppliers, academia and industry organizations, GDIS, expected to welcome 1800 attendees, highlights the latest in advanced high-strength steels (AHSS), automotive body design, engineering and manufacturing technologies. And, now in a larger venue, GDIS provides 10,000 sq. ft. of exhibit space, filled with industry suppliers and real-life examples of AHSS-laden vehicles and vehicle systems. Look for MetalForming magazine's booth, and its editors, at the event.
For more on GDIS, visit www.greatdesignsinsteel.com
A years-long continuing trend, the volume drop-off of particular models, brings the hot stamping volume argument to the fore, and though volume levels of a particular panel recede, more versions of a particular panel must be stamped to meet customization demands.
"As a result, we may see a business-case trade-off between some of the third-generation steels coming online and the hot stamped parts," Catterall explains. "Another trend concerns using hot stamping for an entire structural body side. Efforts here will continue because third-generation steels are not far enough along in R&D to enable their use for an entire door-side ring. But I'm sure that the industry will work on that."
Even within the energy-intensive hot stamping process, efforts seek to minimize process costs. It remains to be seen where the efforts will lead.
"Will induction heating of blanks bring down costs?" asks Catterall. "OEMs, Tier Ones and equipment suppliers are working on all sides of the hot stamping equation—on how to best cool the dies, trim parts, etc.—and with more and more part providers employing the process, more competition enters, and that will drive behavior."
Resources for Those Working with New AHSS Grades
Resources exist for those tasked with creating automotive parts, panels and components from tough and tricky advanced high-strength steels (AHSS), including the latest third-generation grades.
"The steel companies producing these advanced steels have a vested interest in their successful use in industry," says Danny Schaeffler, founder and president of Engineering Quality Solutions and author of MetalForming's monthly Science of Forming column. "There may be opportunities to interact with these steel-company applications engineers, whose roles are to ensure supply of the right grades for individual parts, and impart expertise on how stampers can best use these products."
In many cases where a stamper does not have access to the steel-applications engineer, independent consultants can provide needed expertise. And, as noted in the main article, the Auto/Steel Partnership, through its Stamping Tooling Optimization team, offers training in metallurgy, formability, joining and die construction for AHSS parts. For information and training materials, visit www.a-sp.org/training.
Beyond that, help is on the way from WorldAutoSteel via a new version of Advanced High-Strength Steels Application Guidelines. The current guidelines, Version 6.0, available as a free, 300-page PDF download from the organization's website, were released in 2017 and have provided innumerable benefits on forming and joining of AHSS grades used in automotive-body structures.
But the coming version brings whole new levels of information and access. Tapping the expertise of global AHSS suppliers and industry experts such as Schaeffler, George Coates of The Phoenix Group and WorldAutoSteel, and joining expert Menachem Kimchi of The Ohio State University's Material Science Engineering department, the new, web-based Advanced High-Strength Steels Application Guidelines expects to roll out sections this summer with the completed guidelines scheduled for 2021. Including steel grades commercially available since release of the previous version, this new version, as a web-based resource, is fully searchable.
"Users will be able to search for parameters of interest, such as specific grades or forming issues such as the influence of cut-edge quality on shearing of dual-phase 700/1000," says Schaeffler. "Instead of leafing through a 300-page PDF, users will be brought to a web page with a very specific focus. Within that web page are appropriate hyperlinks to other related issues as well as links to resources for learning more about the specific issue in question."
To sign up for access and updates on Advanced High-Strength Steels Application Guidelines, visit www.ahssinsights.org. Schaeffler details this pending release in his April Science of Forming column, beginning on page 42.
Tackling Welding, Joining and Tooling
Development of new AHSS grades, while offering a potential alternative to hot stamping, introduces challenges related to joining mixed materials. Aluminum welding represents a known challenge, as does the joining of aluminum and steel, and of other dissimilar materials.
"There's a trend toward mixed-material solutions in automotive design and build," Catterall says, describing the increased use of dissimilar materials in vehicle bodies. "That brings the challenge of joining them, including the joining of various steel grades to each other. We have so many different steel grades used in automotive now—from mild steels all the way to 1800-MPa press hardenable steel (PHS), or potentially 2000-MPa PHS—that we've sort of created our own mixed-material solutions."
This introduces the need to modify weld schedules when joining lower-strength materials to higher-strength grades, for example.
"A/SP development projects explore the most efficient ways to weld some of these materials," offers Catterall. "Spot welding remains the most cost-effective and flexible way to weld panels together, and you'll see the occasional introduction of laser welding. But spot welding may be augmented with structural adhesive to increase strength or stiffness."
Other third-generation AHSS challenges revolve around tooling. Toward that end, A/SP's Stamping Tooling Optimization team, including auto OEMs, steel suppliers, tier stampers and tooling shops, conducts research to develop optimum standards for tools needed to form AHSS.
"This team helps identify the correct die materials and coatings, as well as die construction, and holds training classes for suppliers to the auto industry," Catterall says, noting that AISI also provides such training. "This training discusses not only materials, but proper approaches to stamping AHSS, and how to deal with springback and other stamping issues."
These classes and related videos also can be found online at www.a-sp.org/training.
EVs Drive OEM R&D
The trend of electric vehicles (EVs) also drives steel and automotive R&D, and signals big changes all through the automotive supply chain.
"We're seeing many OEMs working on dedicated EV architectures and autonomous vehicles, shifting much of their time and resources to these efforts," Catterall says. "In fact, current ICE (internal combustion engine)-vehicle architectures likely have longer lifetimes as OEMs concentrate on developing EVs. Though EV development is proceeding, expect ICE vehicles to be around for a few more decades, and you'll still see a lot of GDIS presentations focused on both EV and traditional vehicles."
Surveys show vehicle-range anxiety as the biggest concern for end-user customers, driving efforts to employ more powerful battery systems. The biggest architectural challenge in EV development, according to Catterall: packaging battery packs.
"Most OEMs have elected to place these packs in the floor structure, and these packs will need protection from impacts," he says, "with ultra-high-strength steels serving as the protective material. Underbody architecture must be modified to accommodate and protect the battery packs. Overall, we envision a lot of EV architectures executed in steel due to cost-effectiveness. Use of steel frees budget to pay for other systems that will be required in EVs, such as the battery packs. And, if the industry moves toward autonomy, vehicles will require many more sensors, adding weight and needing protection. Again, as steel offers a cost-effective solution for the vehicle structure, it enables OEMs to focus resources on other systems."
Modular Architectures Affect Designs
One money-saving method already employed by OEMs: modularity, including skateboard standardization across platforms or simplified overall platforms. You may even see an EV skateboard on display at GDIS, hints Catterall.
"There's a direction across automotive OEMs toward global and modular architectures to spread the investment across as many vehicles as possible," says Catterall. "EVs may be even more standardized because OEMs will want as few battery packs as possible, just like the ICEs of today. OEMs seek to minimize the number of engines needed due to their high investments, and they seem intent on using the same strategy with battery packs and electric drive systems.
"Don't be surprised to see modular battery packs purchased from a Tier One," he continues. "Many OEMs already have gone in that direction. This brings the potential of many OEMs buying their core battery packs from the same company."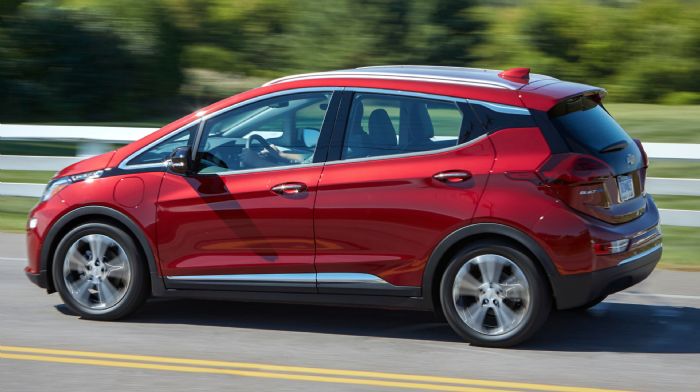 Still, these packs must be integrated into each OEM's vehicles and interfaced with the other vehicle systems. This leads to design challenges. Again, as the packs must be protected from impacts during crashes or kicked-up rocks and debris, and suffer no amount of compression, they'll be subject to a host of engineering requirements. And, as prevailing designs position these packs in floor panels, the floors sit above the existing heights of side sills, observes Catterall.
"The higher floor heights will entail what's called stadium seating, which most customers like," he says. "A trend in SUVs, this puts occupants higher off the ground and gives a higher stance to the vehicle. Where do we attach the seats? Do they integrate into the battery-pack structure? Designers and engineers will have to decide as they develop these architectures." MF
Industry-Related Terms:
Shearing
,
Laser Welding
,
LASER
,
Gauge
,
Core
,
Die
,
Download
,
Form
,
Forming
,
Center
,
Point
,
Tapping
View Glossary of Metalforming Terms
See also: American Iron & Steel Institute, American Iron and Steel Institute
Technologies: Materials