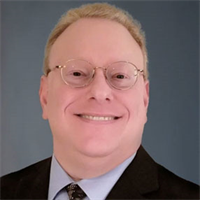 Daniel Schaeffler
Tensile Testing—Part 2: Terminology
June 1, 2020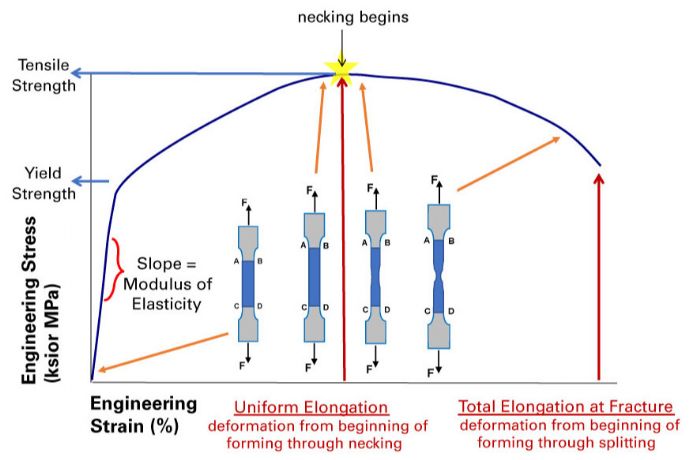 All materials possess physical and mechanical properties. Measurement of physical properties occurs without changing the material itself, and includes density, mass, melting and boiling points, and electrical and thermal conductivity. These remain constant under the same composition, temperature and pressure.
Mechanical properties characterize how a material responds under an applied load, and include strength, ductility, hardness, wear resistance, impact resistance and fatigue. Mechanical properties quantify a material's functionality limits, helping to determine the expected performance or service life of a manufactured component.
The type of test used to evaluate mechanical properties depends on the loading conditions we are attempting to replicate. A tensile test assesses how a material reacts under tensile loads, and can determine many of the parameters important for characterizing a material's formability.
Most tests prescribe use of a standard sample shape, and for tensile testing we use a test piece shaped like a dogbone. Last month, we described dogbone test samples (www.metalformingmagazine.com/article/?/quality-control/material-testing/tensile-testing-part-1-3a-equipment-2c-samples-and-procedure), and the equipment and procedures used for tensile testing. Here we'll provide some standard terms and definitions related to tensile testing.