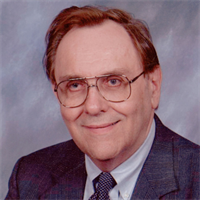 Stuart Keeler
Questions Answered Regarding Advanced High-Strength Steels—Part 2
March 1, 2016
The use of dual-phase (DP) steels, the first successfully applied advanced high-strength steels (AHSS), triggered extensive research at steel companies around the world. The AHSS grades that followed are even more complex and powerful.
As explained in last month's Science of Forming column, the key enabler for DP steels is the interaction between their ferrite phase and the islands of martensite (MS) that generate a high instantaneous n-value. Unfortunately, after 6 to 8-percent deformation, the extra n-value interaction is exhausted and the instantaneous n-value returns to that of a high-strength low-alloy (HSLA) steel.
Research metallurgists have found, however, that adding more islands of MS to the ferrite phase generates a continuous increase in instantaneous n-value. The process has proved most successful when creating the MS islands in a continuous sequence over the entire deformation range, from yielding to failure. That practice became the catalyst for new AHSS grades, called transformation-induced plasticity (TRIP) steels. These steels contain islands of retained austenite (RA) inserted throughout their microstructure. Deforming the steel causes different islands of RA to convert to MS that in turn generates new levels of instantaneous n-values that ultimately promote greater stretchability.
• How good are the properties?
The process works so well that the instantaneous n-values for TRIP 350/600 steel (350-MPa YS, 600-MPa UTS) reach a plateau of 0.25. This TRIP steel has the same stretchability and forming-limit curve of a 200-MPa VD-IF mild steel at almost double the yield strength. In addition, TRIP steels have been called "designer steels" because, if a TRIP steel has a low-carbon retained austenite, the transformation to a high n-value occurs during stamping. This allows for significantly increased part complexity. However, if a high-carbon RA is used, the transformation will activate only during a crash event to absorb the crash energy.
• How do TWIP (twinning-induced plasticity) steels differ from TRIP steels?
The two steels, often confused, are completely different in microstructure. TWIP steels have high manganese content that causes the steel to be austenitic at room temperature. When deformed, the grain microstructure splits in half. As these twin grains continue to split into finer and finer grain sizes, the boundaries between them act to strengthen the steel. As a result, these steels exhibit very high strength along with very high instantaneous n-values (0.4), allowing for extremely high stretchability.