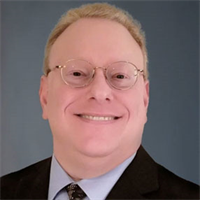 Daniel Schaeffler
New Column Tackles Pressroom Challenges
January 11, 2022
Four years ago, I had the privilege of taking over MetalForming magazine's The Science of Forming column, crafted for decades by Dr. Stuart Keeler, the father of the forming-limit diagram (FLD). His were big shoes to fill, and I have tried to do justice to the memory of Dr. Keeler and the great knowledge he shared over his long and storied career.
Dr. Keeler passionately brought science to the pressroom floor, and his articles reflected just that. Nearly every topic he discussed had its origin in a classic textbook or something observed in a laboratory. He had a knack for stating theoretical concepts in a manner understood by experienced practitioners.
Some of my writings attempt to cover similar topics. I also have incorporated concepts related to common issues observed while working with global metal producers and manufacturing companies, small and large. With the evolution of content, the MetalForming magazine editorial staff and I decided we should retire the Science of Forming moniker and create a new column—Metal Matters—which more accurately reflects the wider spectrum of topics now covered.
Several of my recent articles have spurred remarkable conversation among the readers. Among them: An article from 2018 titled "Golf Shots and Manufacturing Variability," which notes that while every company has certain strengths which they play to their advantage, many do not fully grasp the nuances of the production and supply of different metal grades and how these affect stamping-process optimization. The article discussed how process-control differences at three metal-production mills leads to each supplying a product in full compliance with the ordered specification, however, the different property ranges impact stamping performance.
Also from 2018, an article titled "Sims Aren't Everything" discussed how metal forming simulation has advanced tremendously during the last 20 years and saves days of hands-on trial-and-error work, helping stampers evaluate what-if scenarios associated with variables such as sheet metal grade and thickness, binder and addendum designs and blank shape. However, simulation results only are as good as the simplified estimates of reality used as inputs.
For example, imported CAD files are accurate prior to tool construction, but sheet metal flow deviates from simulation once a grinder changes the tool surface, especially at a draw bead. Simulations may assume a rigid tool, ram, bolster and press, but production stampings reflect a different reality. Tool recuts to address forming or dimensional issues remove mass from the tool, and therefore contribute to a loss of rigidity not considered in the simulation. These are just a few scenarios that require the need for additional hands-on analysis of physical parts.