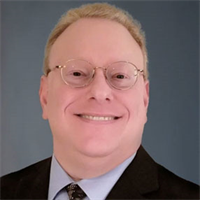 Daniel Schaeffler
Loose-Change Management Can be Costly
October 24, 2020
The art-to-part development cycle for stamped automotive parts can stretch into several years. Along the way, there can be many changes to blank thickness, part shape and dimensions, and sometimes even the sheet metal grade. At every step of the process, it is critical to document a complete and detailed record of these changes, especially when the parts will be crash-tested.
Here's the story of one such important safety component—the windshield header of a convertible.
The Background
Like most convertibles, this vehicle had a relatively low forecasted sales target. The OEM had not selected a production-intent source to supply steel during tool development, and instead chose to purchase steel from service centers. The windshield header usually is specified as a high-strength steel grade.
Offshore soft-tool and hard-tool development reportedly went well, encountering the usual bumps resolved with minor tooling modifications. For soft- and hard-tool tryout, the contracted Asian tool shops used steel shipped to them from U.S. service centers. Some parts produced off of hard tools were assembled into a vehicle submitted for crash testing.
The Problem
After a smooth hard-tool buyoff, the dies were shipped from Asia to the U.S. production-stamping facility, which was unable to form a single part without experiencing splits. A search through the paperwork revealed that, for at least one steel shipment, the service center sent mild steel to the die shop rather than the specified high-strength grade.
At this point the production team suspected that during hard-tool buyoff the die shop had evaluated a part stamped from mild steel, which is why the production stamper could not form good parts using the specified high-strength steel. Unfortunately, the fix was not as simple as changing the specification from high-strength to mild steel. On a safety-critical component, such a change could involve additional component and full-vehicle crash tests.
The Hope
No one knew exactly when the inadvertent mild-steel shipment was used during die tryout, so it was possible that the successful crash-test vehicle was manufactured using a mild-steel windshield header. If that happened, then the body structure obviously was robust enough with mild steel in that critical component. Therefore, only a simple paperwork change was needed to switch the production-intent grade to mild steel. However, if the crash vehicle contained a high-strength steel header, the stamping facility would need to figure out a plan to form these parts.