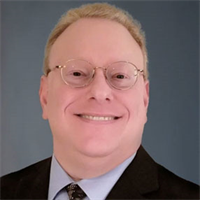 Daniel Schaeffler
Know Your Sheetmetal Terminology—Part 2
March 1, 2018
Sheet mills produce grades to the requirements outlined in specifications, which typically are issued by the end user, national/international bodies such as ISO or ASTM, or industry organizations such as SAE or the Aluminum Association. These documents contain grade-by-grade requirements for tensile and ductility levels, flatness and width tolerances, and chemistry ranges.
Consider a grade you've probably heard of: AISI 1008/1010. The problem is, in spite of appearing on many part prints, it's not really a grade. The American Iron and Steel Institute no longer publishes materials grade specifications—SAE International took over those efforts long ago. SAE J403, Chemical Compositions of SAE Carbon Steels, is the specification covering the naming convention and required chemistry of carbon steels.
SAE grades are described by a four-digit number—1008, 1050 or 4340, for example. The first two digits reflect the major alloying elements, such as 10XX for plain carbon steels with a maximum manganese content of 1 percent, or 43XX used for nickel-chromium-molybdenum steels. The last two digits indicate the nominal carbon content in hundredths of a percent. For example, the nominal carbon content of 1008 steel is 0.08 percent, 0.10 percent for 1010 steel and 0.40 percent for 4340 steel.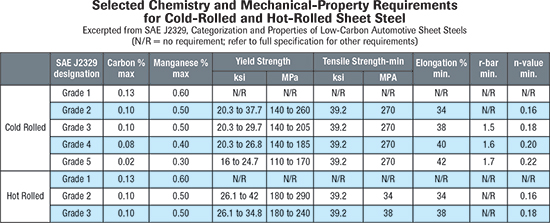 The grade designation indicates only the nominal carbon level, but acceptable ranges differ for each grade. SAE J403 grade 1008 allows for as much as 0.10-percent carbon with no minimum, which means a vacuum-degassed interstitial free steel with 30 ppm carbon (0.003 percent) is just as applicable as a steel with more than 30-times the carbon content and made without vacuum degassing. This difference alone can result in vastly different forming and welding performance within the same grade.