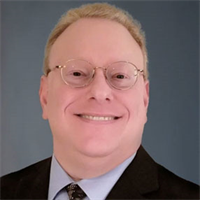 Daniel Schaeffler
Formable High-Strength Steels, Part 1: HSLA and Bake-Hardenable Steels
September 30, 2020
Many options exist to increase the strength and hardness of steel. The least expensive option is to use a grade with higher carbon, manganese or other alloying elements. With certain alloys you can heat and quench it, similar to when producing gears. Taking a different approach to adding alloying elements, carburizing or nitriding works to increase surface hardness.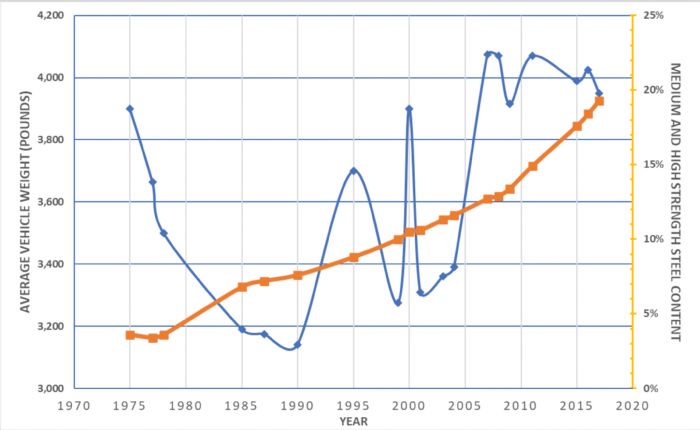 In most engineered applications, however, strength is not the only important parameter. For example, structural steels also are known as carbon-manganese (C-Mn) steels, since strength primarily comes from these two alloying elements. Adding additional carbon or manganese continues to increase strength, but above a certain level the steel experiences a significant reduction in ductility, formability and weldability. Adding other elements such as chromium, molybdenum and silicon also increases strength, but will create the same challenges as C-Mn steels with higher cost. Typically, these limitations restrict the yield strength of these grades to no more than approximately 280 MPa.
For most of the 20th century, that threshold satisfied most automotive applications. When parts required more bulk, automakers used thicker sheet. Then, with the passage of the Federal Clean Air Act and the Highway Safety Act in 1970, followed by the 1973 oil crisis, automotive OEMs began to balance safety concerns with weight reduction and associated fuel efficiency. In 1975, using body designs from before the oil crisis, the average family car weighed 3900 lb. and contained less than 4-percent high-strength steel. Even though the weight of domestic vehicles fluctuated during the preceding 45 years (see the accompanying figure), the content of medium- and high-strength steels continued to increase.
The 1960s saw the development of high-strength low alloy (HSLA) steels, initially targeted for large-diameter oil and gas pipelines. The line pipe used in these projects required higher strength to accommodate the increased pressures needed for efficient transmission; increased toughness to handle installation and use in hostile environments, such as the Alaskan pipeline; and good weldability provided by a low carbon equivalent. When the Alaskan pipeline construction started in 1969, the highest-strength HSLA grade available had a yield strength of about 420 MPa and a tensile strength of about 520 MPa. While these pipeline steels were in some cases more than 10 mm thick, for widespread use in automobile-body construction, steel mills needed to produce coils of sheet 1 to 3 mm thick.