Perspectives on Business Management with Brian Murphy, President, Eagle Metals
February 2, 2023
Welcome to another MetalForming magazine Q&A session with an executive from a metal stamping and fabricating company. With each of the articles in this series we provide an inside look at their management philosophies, share their daily challenges and how they face them, and offer additional insights. We hope that you find the interviews useful and can take away some ideas to use in your own company.
Want to be interviewed for this column? Email editorial director Brad Kuvin, bkuvin@pma.org.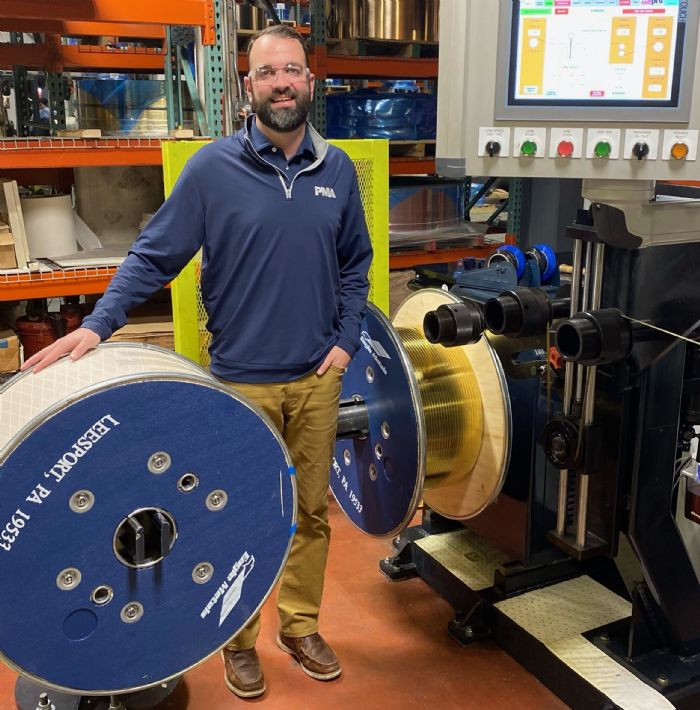 This month we feature Brian Murphy, newly appointed president of Eagle Metals, a specialty reroll mill that manufactures light-gauge, tight-tolerance copper-based alloys, stainless steels, nickel-based alloys and carbon-steel strip, coil and sheet. With two locations (a reroll mill in Leesport, PA, and a service center in El Paso, TX), the firm provides annealing, leveling, slitting and traverse winding for customers in the metal stamping, fabricating and other industries.
Q: What's the best management-related book, webinar or event that you've recently enjoyed, and what were one or two of the key takeaways?