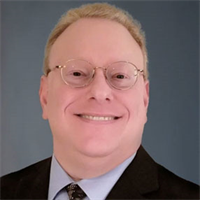 Daniel Schaeffler
We've Come a Long Way, Baby—30 Years of Metals
November 1, 2018
Bethlehem Steel, U.S. Steel, Alcoa, American Can, General Electric, General Motors, Goodyear and Navistar. These eight manufacturing companies were among the 30 listed companies on the Dow Jones Industrial Average in 1988, MetalForming magazine's first year. None of these currently occupy the Dow, and two no longer exist. A lot can change in 30 years, but much, too, stays the same.
Import relief was an important topic then as it is now. In 1984, the United Steelworkers of America and Bethlehem Steel petitioned the United States International Trade Commission for relief from imports under Section 201 of the Trade Act of 1974. Rather than traversing that path, the government instead successfully negotiated "Voluntary Restraint Arrangements" with many countries in order to limit imports. These lasted until the following decade.
In 1988, hot-rolled steel coil sold for $400/ton. Almost 15 years later, the price bottomed out at $200/ton. Today, it hovers near $900/ton, owing at least partially to industry consolidation and recently imposed tariffs.
Aluminum also has experienced price swings, though the $2000/ton base cost matches 1988 numbers. An influx of Soviet exports 30 years ago and high power prices today contribute to the price fluctuations experienced over these years.
The 10 largest steel companies combined to contribute less than 20 percent of the 780-million-ton global output in 1988. Companies in the USSR produced 21 percent, and combined with companies in Japan (14 percent), the United States (12 percent) and China (8 percent), made up more than half of the world's total. Today, the market share of the 10 largest steel companies totals 38 percent, with more than 1.6 billion tons produced worldwide. Of this, half is made in China, with the United States, at 80 million tons, placing fourth and representing five percent of the global total. In 1988, U.S. Steel was the fifth-largest steelmaker in the world, producing 14 million tons that year. U.S. Steel still makes the same amount, yet only ranks 26th.
The United States produced 4 million tons of primary aluminum in 1988, representing 20 percent of the world's total. Those numbers have shrunk to 800,000 tons, representing two percent of the 63-million-ton global total. The 10 largest primary aluminum companies represent 53 percent of market share, with Chinese companies responsible for more than half of the global output. Alcoa, the only U.S.-based company in the top 10, produces 2.3 million metric tons, the bulk of which comes from outside of the United States.
U.S. secondary aluminum production has increased dramatically, owing to scrap-collection programs and significantly lower production-energy requirements, rising from 2.4 million tons in 1988 to 3.7 million tons today, which represents 36 percent of the global total. Chinese companies account for 2 million tons, or 20 percent of the worldwide amount. Production should increase in the coming years as more recoverable scrap becomes available.
Beverage-can production in the United States has increased 25 percent over the past 30 years, from 80 million cans annually to 100 million. A typical beverage can weighed 16.6 g. when MetalForming magazine debuted. The weight has dropped to 14.9 g./can due to manufacturing and processing improvements that allowed for the production of thinner but stronger sections. This may not seem like much, but it translates to five additional cans per pound of purchased aluminum, corresponding to a 15-percent increase in product from each coil.
Globally in 1988, 780,000 people had jobs in the steel industry. Employment has fallen by half in the United States, dropping from 280,000 jobs responsible for producing 90 million tons to 140,000 making 80 million tons. This trend likely will continue—a new Austrian mill can produce 500,000 tons with only 14 people. Aluminum sheet/plate/extrusion mills employ 65,000 people domestically, which should increase as new capacity comes online.