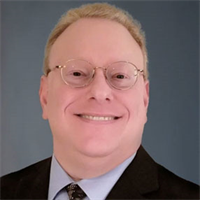 Daniel Schaeffler
Growing Your Business: Know How Your Customer Uses Your Product
August 23, 2019
We exercise customer choice daily, from the car we drive to the cell phone we use. Pretty much every vehicle can get you from Point A to Point B, and every phone can at least initiate a call. Price, features and quality primarily influence our decision to choose one product over another. Similar considerations are at play when a metal stamping company selects a sheet metal supplier.
Selection as a supplier requires availability of the right metal grade at the desired thickness and width. The lowest price helps, but is not required. One example: Apple products provide sufficient value to their customer base, allowing Apple to compete in the marketplace on facets other than price.
Value-Adding Opportunities for Sheet Metal Suppliers
Manufacturing companies order sheet metal to ASTM or SAE specifications, or even to their own specs. Many specs feature wide tolerances and allowable ranges that enable the greatest number of potential suppliers. Purchasing preference may be given to those suppliers having invested in equipment and processes that result in better control of thickness, flatness and tensile property distributions. These tighter ranges enable greater throughput and reduced downtime in the part-manufacturing operation. Improved manufacturing efficiency can lead to greater press availability to tackle additional jobs. More consistent properties also may reduce the frequency of tooling and press maintenance. Opportunities like these have value to any manufacturing company, possibly to the extent that justifies paying more for incoming metal.
Another way for suppliers to show value: teach their customers how to make more efficient use of their products. To maximize the potential for a mutually beneficial outcome, the supplier must understand how and why the customer uses the selected product.
An example: The maximum-width coil that can be produced at a sheet mill is a function of the available equipment and the targeted grade and thickness. Commonly available maximum widths typically measure 36, 48, 60 or 72 in. For a given grade and thickness, an order of less than the maximum width capable of being produced results in lower mill productivity as measured in tons/hr.
In certain conditions, this can be exploited to everyone's advantage. Take the example of a stamped product specified as needing a 31-in.-wide coil. A mill with a 36-in. maximum width capability can produce this coil with a minor productivity penalty. Mills with maximum width capabilities of 48 in. or more probably will decide not to even quote on supplying this product.