Omar Nashashibi
A Busy Season for U.S. Manufacturers
September 26, 2022
Omar Nashashibi is a founding partner with The Franklin Partnership, a bipartisan lobbying firm based in Washington, D.C., and a key component of PMA's One Voice advocacy efforts launched in 2008 in partnership with the National Tooling & Machining Association.
Tuesday, November 8, 2022, marks the first day of FABTECH, being held this year in Atlanta, GA. As readers know, that opening day is filled with networking and other opportunities to grow your business. Whether you head to FABTECH as an attendee or an exhibitor, you should add one more item on your pre-trip to-do list: Vote, as November 8th also is the day of the midterm elections. These elections will determine control of the U.S. House and Senate, and provide insight for manufacturers into how policies from Washington, D.C., will affect their businesses.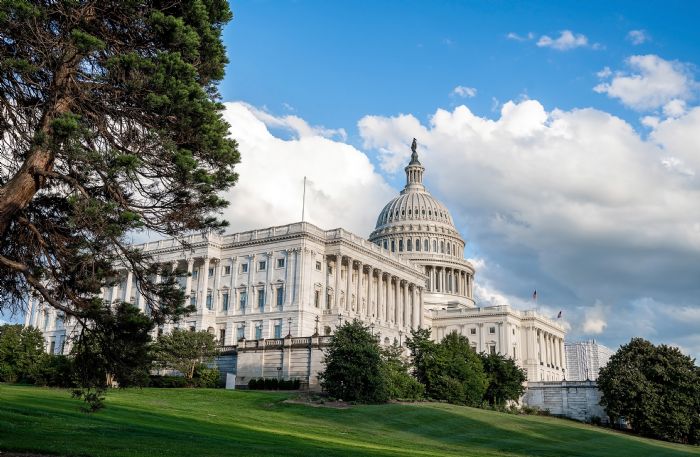 As we approached this election prior to the summer, many saw a quiet runup with little legislative accomplishments, especially after failed efforts throughout 2021 for Democrats to agree among themselves. But the summer was anything but quiet, with the busiest July and August we have seen in years.
The Precision Metalforming Association's (PMA) president, David Klotz, testified before the U.S. International Trade Commission (USITC) along with PMA member companies on the negative impact of the Section 232 steel and aluminum tariffs.

PMA succeeded in passing supply-chain resiliency legislation in the CHIPS and Science Act of 2022.

PMA helped to defeat major tax increases on passthroughs and C-corporations in the climate-change reconciliation law.
As a result of lobbying efforts by PMA and others, Congress now requires that the USITC investigate the Section 232 tariffs (of 25 percent on steel and 10 percent on aluminum) and report their findings to lawmakers by March 15, 2023. The commission invited stakeholders, including PMA and its members, to file comments and then testify, and Klotz and several members did so.