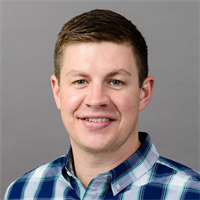 Chris Pinaire
Mastering ERP Implementation for Long-Term Success
July 1, 2020
So you've just bought an ERP system and are ready to start planning the implementation. It should be a simple matter of transferring all of the data from the old system to the new ERP, right?
Not so fast. Implementing ERP is not simple. This complex process requires a great deal of planning, teamwork, communication and collaboration. More importantly, begin planning long before the purchase of an ERP system to achieve the best results. Otherwise, the only thing to show from all of the sweat, blood and tears is an attempt to implement an ERP system that does not meet the needs.
The first step to a successful implementation: Create an ERP taskforce to guide the entire process, from initial research, through implementation, to going live with the software. This taskforce has four primary tasks prior to implementation:
Determine the high-level business results expected with the system. These can include cost reductions, improved on-time delivery, accurate inventory management and other areas to boost the company's competitive positioning. Develop metrics and incentives to support these results.

Research different ERP systems and select the one that best fits the company's immediate and long-term business objectives.

Obtain buy-in from everyone in the organization, including ownership. The ERP software will impact every employee―directly or indirectly. As the saying goes, "It takes a village."

Create an ERP strategy that supports immediate needs as well as long-term growth. The system should promote continuous improvement and training, and provide a foundation to grow on for years.
Most companies implement and run their ERP systems successfully. Typically, companies that struggle to produce the desired return on investment did not establish specific goals. The taskforce identifies legitimate needs that ERP can fulfill, and ensures that they are fully understood and addressed before acquiring the software.
ERP sees the highest level of success with buy-in at all levels of the organization. Achieving this buy-in requires communicating how ERP will contribute to the long-term success of the business, including the benefits to employees, such as job security, advancement opportunities and making their jobs easier. A blanket buy-in from employees results in quicker implementation, lower cost and achievement of desired results.