Twin-Turret, Twin-Head Wire-Bending Machine
December 6, 2018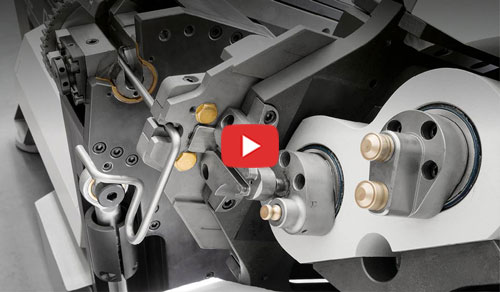 BLM Group USA has debuted its all-electric DH4010VGP wire-bending machine, featuring twin turrets and twin heads capable of doubling productivity and/or completing highly complex wire-bending jobs, according to company officials.
The machine is especially well-suited for medium-to-long part lengths with multiple bends, symmetric parts, and parts that close back onto themselves.
It cuts wire free from the coil prior to the bending operation, eliminating twisting that can occur when working from coil, and delivers flat, bent wire parts.