Small, External-Mix Spray Nozzles Coat, Cool, Treat and Paint
May 15, 2018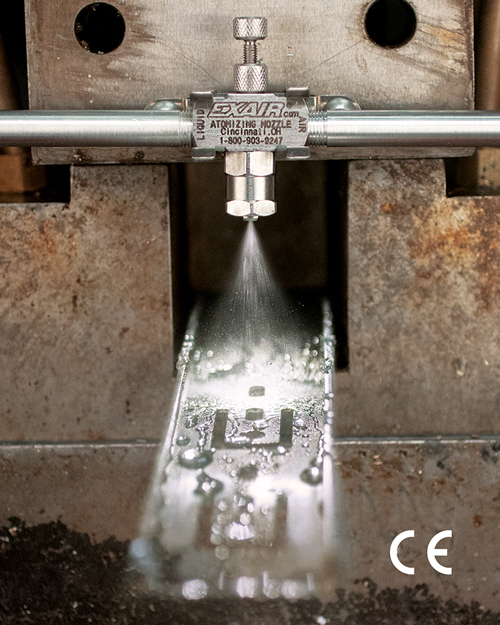 Exair's new 1/8 NPT small, external-mix spray nozzles atomize fluids at speeds to 25 gal./hr. These nozzles are ideal where a high volume of liquid is required, and can be used on liquids with viscosities to 800 centipoise. The nozzles are available in a narrow-angle flat-fan pattern and are the best choice when a thicker liquid needs heavy application over a narrow band, according to Exair officials. They combine liquid and compressed air to create a coating of liquid that can be adjusted easily for specific applications.
Users can coat, cool, treat and paint a variety of products, and, used with water or coolant, atomizing nozzles are an efficient way to evenly cool hot items in automated processes. Since these nozzles employ external mixing, airflow and liquid flow can be controlled independently to provide precise liquid flow. Stainless steel construction adds to their durability and corrosion-resistance.
Exair atomizing nozzles are also available in 1/4 and 1/2 NPT, with a variety of flow patterns and liquid rates to meet user needs.
Exair Corp.: www.exair.com
See also: Exair Corp
Technologies: Fabrication