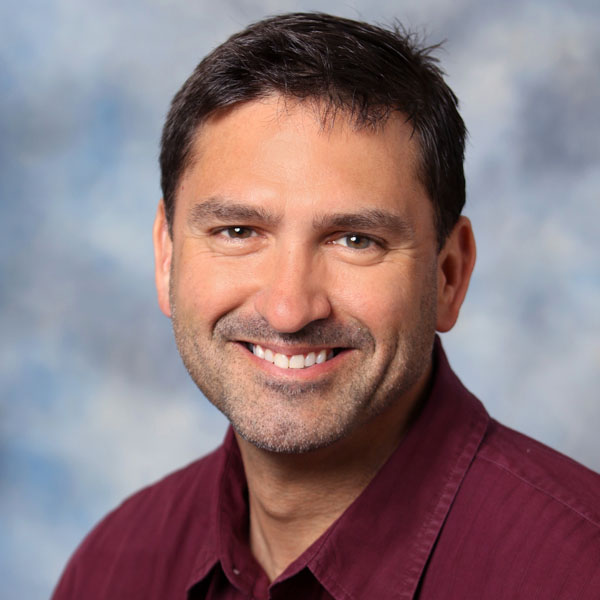 Lou Kren
New Sheet and Tube Fabricator Has Lofty Goals
November 1, 2022
Having retired after 30 years of engineering and management in the oil and gas industry, and having run his own manufacturing business, Jim Rose ultimately "grew tired of laying on the couch," he says. Jump off the couch Rose has, purchasing, in 2020, land in Hunker, PA, about 25 miles southwest of Pittsburgh. Today, Rose and his wife, also an engineer, run Fossil Industries in 36,000 sq. ft. of new manufacturing space, with plans to roughly double the space at an adjacent site.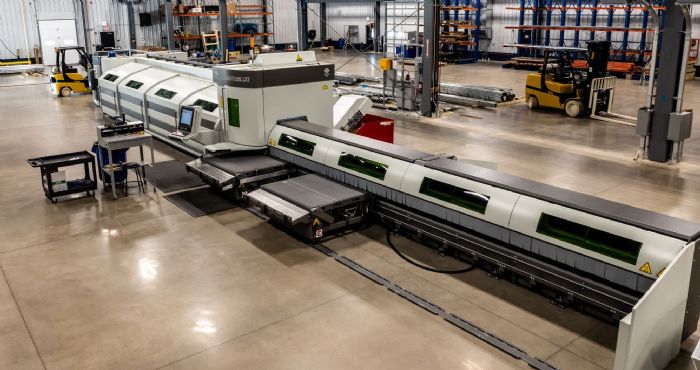 "We do contract fabricating work to pay the bills," Rose says, "but we plan primarily to be an OEM, manufacturing our own products either direct to market or through wholesale channels."
These products, under development with many patented by Rose, include residential fireplace inserts, residential and commercial pellet smokers, spray equipment, towing trailers and more for recreational pursuits such as hunting, fishing and boating.
Whether as a metal-fabricating job shop or OEM, Fossil Industries boasts the knowhow and equipment to get these jobs done, including 3D CAD design, sheet and tube cutting and bending, and assembly. Sheet and tube material processed includes carbon and stainless steel, with future work calling for titanium, copper and brass. Rose and 12 employees craft these materials into finished parts and products with an eye toward helping the United States reclaim its manufacturing-powerhouse title, he says.
Tube Laser Cutting the Workhorse Process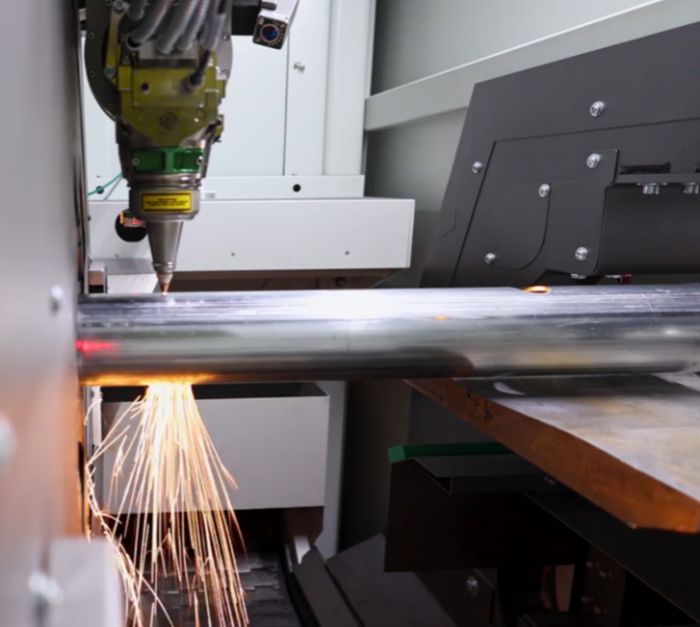 Front and center at Fossil Industries: a BLM Group Lasertube LT7 4-kW fiber laser cutting machine for tubes and profiles. The machine can process a variety of materials including aluminum alloys and stainless and carbon steels, and shapes including rounds in diameters to 7 in., square and rectangular profiles, angle iron, channel, and flat bar to 15.5 lb./ft., according to BLM Group officials. Other stated benefits include cutting capability even on thick-walled steel for weld preparations, and interlocking joints with a ±45-deg. tilt.
When processing tube, the machine features an internal suction probe that automatically catches debris and vacuums out particles. And, its Active Scan feature automatically calculates any compensations needed to ensure tolerances, regardless of misshapes or insufficient rigidity.