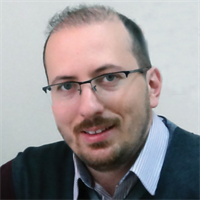 Eren Billur
Cold Forming of 1.5-GPa Steel: Is it Feasible?
February 8, 2023
For many years, one of the strongest automotive steels was 22MnB5, a manganese-boron grade developed specifically for hot stamping applications. The steel also is known as PHS 1500 (press-hardened with 1500-MPa tensile strength), and in Europe a new nomenclature has been agreed upon by automakers to refer to the steel as CR1500T-MB—cold-rolled, 1500-MPa tensile strength, manganese-boron alloyed.

As discussed in a previous Cutting Edge column (To Heat or Not to Heat, April 2022), automotive OEMs and Tier suppliers long have compared the benefits and the costs of the hot stamping and cold stamping processes—and some still do so. Until a decade ago, cold forming only applied to steels with a maximum tensile strength of 980 MPa. Higher-strength materials only could be stamped into simple shapes such as door beams, or rollformed to constant cross sections—roof crossmembers or rocker reinforcements, for example.
Advancements in steelmaking have led to the development of the so-called 3rd Gen advanced high-strength steels (AHSS):
TBF—TRIP-aided bainitic ferrite

DH/DP-HD—Dual-phase high-ductility

Q&P—Quenched and partitioned

TM—Tempered martensitic.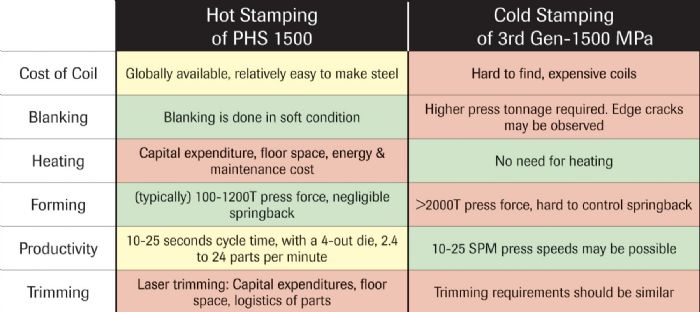 These grades made cold forming of higher-strength steels possible. In 2013, stampers began to cold-stamp A-pillars from TBF1180 steel, a record surpassed in 2019 with 1320-MPa TM steel. (Note: You may have read this as 1310 MPa in several online sources, although this grade has a tensile strength of 135 kgf/mm2, which should be rounded to 1320 MPa; at least one steelmaker calls this grade 1320.)