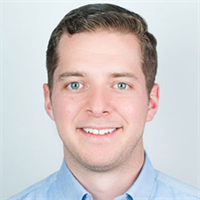 Andrew Carter
Achieving Process Repeatability with Metal AM
May 14, 2020
For years, the additive manufacturing (AM) industry—especially metal AM—struggled to overcome inconsistent print outcomes that inhibited widespread adoption. Now, as major companies have embraced the benefits of AM and started integrating it into their supply chains, the technology has advanced to become a key production solution. Additive metal technology has enabled adoption of new product designs and improved outcomes not previously possible with traditional manufacturing methods.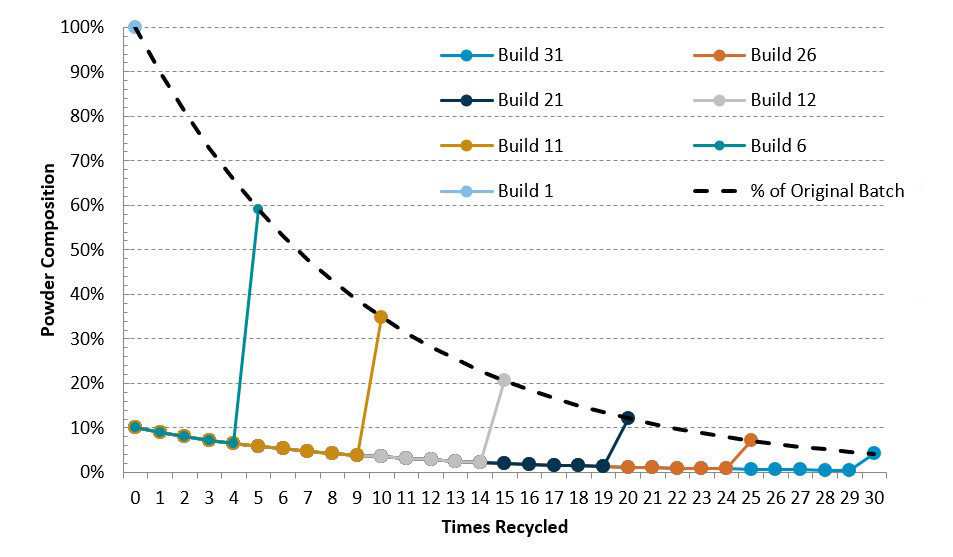 Fig. 1—Powder recycling over 30 builds.
With more adoption, however, has come skepticism surrounding the consistency in quality and capabilities of additive metal alloys, in particular: Can additive metals achieve the repeatability requirements that metalworking companies require? Atop their list of concerns: powder reuse and what happens to the mechanical properties of a powder when it's recycled.
Since 2012, Stratasys Direct Manufacturing has significantly invested in equipment and staff to support metal-AM initiatives, and conducted research used to develop specifications for our customers. Part of that research included conducting a series of studies to look at long-term material recycling with three specific grades of metal-AM powder: Types 625 and 718 nickel alloys, and cobalt chrome.
Process Overview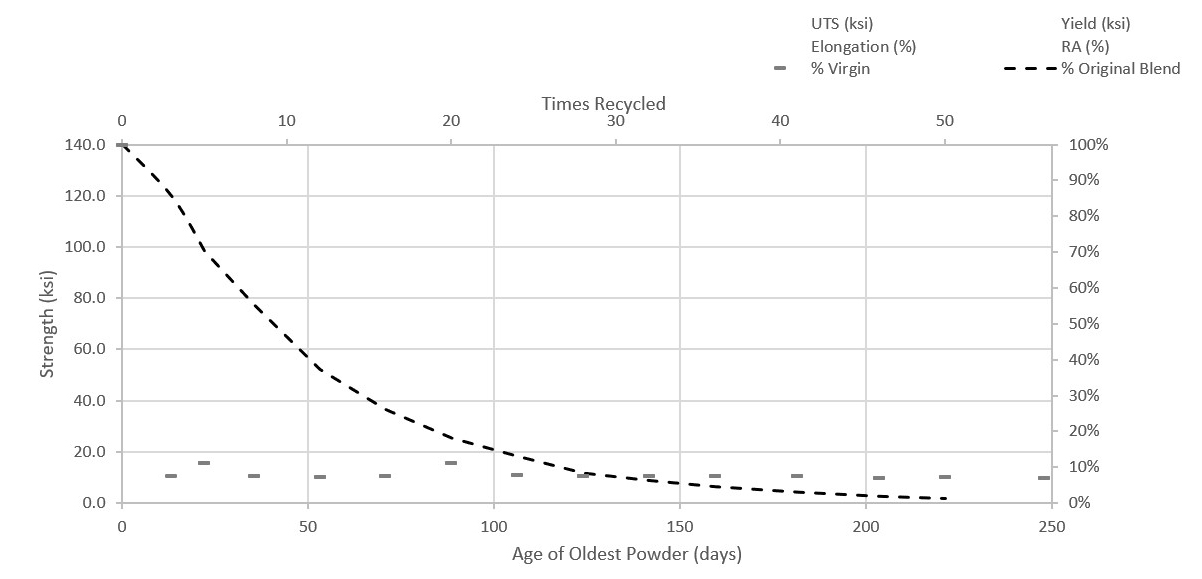 Fig. 2—Powder composition over a 250-day program.
Metal AM comprises four basic technologies: binder jetting, sheet lamination, directed energy deposition and powder bed fusion. Binder jetting employs a liquid bonding agent, selectively deposited to join powder materials. The sheet lamination process bonds sheets of material together to form a part. Directed energy deposition uses focused thermal energy to fuse materials by melting as they are being deposited. And, powder bed fusion employs thermal energy to selectively fuse regions of a powder bed.