New CNC Plasma Cutting Table Accepts 5 by 10-ft. Sheets
December 7, 2020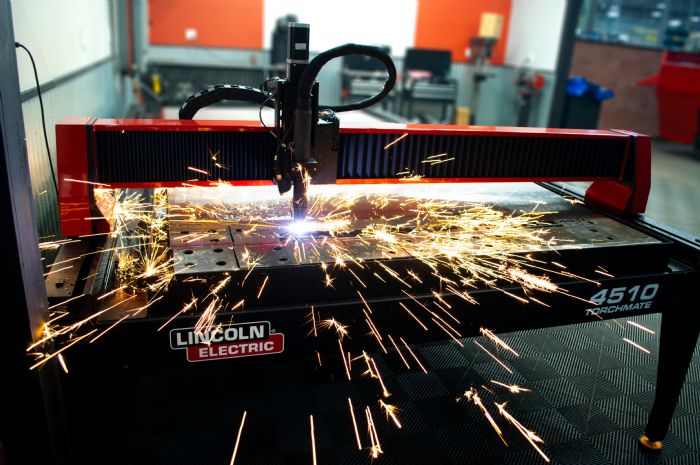 Lincoln Electric has introduced the Torchmate 4510 CNC plasma cutting table, the latest in the 4000-series product line following Torchmate 4400 and 4800 machines, but expanded to a 5 by 10-ft. table configuration.
The new model retains time-tested components of the 4000-series tables, including FlexCut plasma cutters, reliable motion controls, simple-to-use touchscreen and user-friendly Torchmate CAD software, offer company officials. The machine is delivered fully assembled, enabling it to be ready to cut within 30 min. of delivery.
The Torchmate 4510 offers the ability to accommodate a full 5 by 10-ft. metal sheet to 1 in. thick when equipped with the optional FlexCut 125 power supply. Using 5 by 10-ft. sheets provides 36-percent more material capacity than a 4 by 8-ft. sheet, thus maximizing the number of parts that can be cut while reducing material-handling time.
Extensive training options, including a complete virtual training program, allow users to begin using the Torchmate 4510 in a rapid timeframe.
See also: Lincoln Electric Co.
Technologies: Cutting