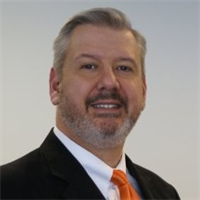 Marc Lobit
The ABCs of Laser-Cutting Automation
June 1, 2012
A few years ago, it was rare to find a fabrication shop that had implemented automated material handling on its laser-cutting machines. Now, as companies invest to meet new capacity demands in a strengthening economy, a high percentage of new cutting machines are being delivered with some type of automation. For some, automation helps overcome a limited skilled-worker pool. For others, automation allows fabricators to meet customer demands to lower part costs, while increasing capacity to reduce delivery times. And, in some cases material-handling automation helps fabricators better deal with offshore pressures on their businesses.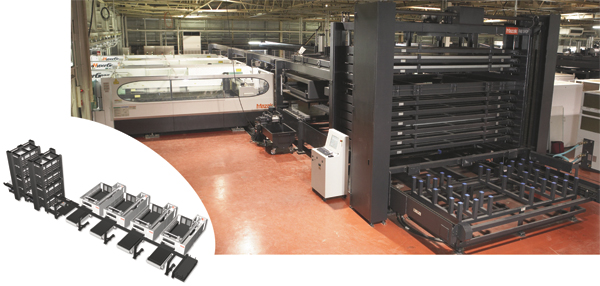 Machines equipped with an FMS typically experience 92-percent beam-on time with 14.7 hours of cutting per day when running one manned and one unmanned shift. Since the increase in throughput—once the automation is installed—can be dramatic, let the machine manufacturer recommend the number of machines required for the expected workload. No need to over-build the automation system and tie up operating capital unnecessarily.


The benefits from implementing laser automation are profound. Shops may utilize a typical standalone laser only a fraction of the useable workweek, allowing the machine to sit idle while waiting for setup or material. Idle time also results as operators take lunch breaks, and during off hours. Owners who track actual laser-beam-on time are shocked to learn of the underutilization of such a major asset.

Capacity Climbs 50 Percent or More

Automation systems allow capacity to flex through use of lights-out operation without the burden of adding manpower. Automation also makes one-piece flow more practical, while producing short-run efficiencies that will reduce nonvalue-added fabricating time. The bottom line: Fabricators that automate their cutting machines typically increase capacity by 50 percent or more compared to standalone machines, with significant reduction in lead times.

The key questions to consider when investing in cutting-machine automation:

1) Do you really need automation?

2) What type of automation is needed?

3) What should the initial machine configuration look like?

4) What challenges lie ahead when implementing an automation system?

1) Do You Really Need Automation?

The key benefits to automating the laser-cutting process are speed, consistency and capacity. An operator loading a machine manually will take about 35 percent longer than an automated loader. The automatic loader does not get tired and does not take breaks—it als is available, and the amount of time between each cycle—load/unload time—is consistent and predictable. Further, automation allows a fabricator to increase capacity without adding labor.

All three key benefits—speed, consistency and capacity—fit snuggly within a company's lean-manufacturing scheme. They reduce rework and the need to build inventory, make workflow more consistent and help make production planning more predictable. The key deliverable: quality throughput.

To identify the specific benefits of automation and develop a cost-justification model, a fabricator must project near- and long-term production requirements. This can be done by selecting typical nests for common materials and thicknesses, and conducting time studies for cutting those nests. Keep in mind that there may be a significant difference in the processing time for older machines, as opposed to machines equipped with the latest technology.

Today's leading-edge laser-cutting machines can automatically establish cutting parameters, and change nozzles and torches with lenses to accommodate various material types and thicknesses. Thus, these machines will run using optimal parameters, resulting in dramatically increased efficiency and throughput as compared to older machines.

Most laser-machine manufacturers can help fabricators forecast cut times. They also can help calculate and optimize cycle times and maintenance intervals, to better evaluate the net impact of automation on throughput. The comparative value of throughput calculated with standalone machines—including the possibility of adding an additional shift—and utilizing automation will go a long toward calculating the return on investment (ROI) for implementing an automated sheet-handling system.