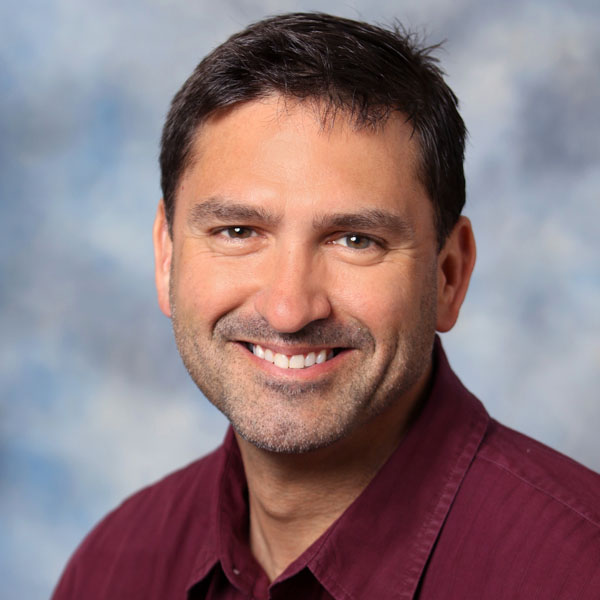 Lou Kren
Japan 2018: Technology and Culture Intersect
November 1, 2018
The Japanese word "monozukuri" loosely translates into English as "production." In fact, a closer approximation to its meaning is "craftsmanship." We heard "monozukuri" more than once during a September technology and cultural trip to Japan, hosted by Amada Co., Ltd. Begun as a machine-repair business in 1946 (see Amada Museum sidebar for more), the company has grown to provide sheetmetal-processing systems worldwide through manufacturing locations in its home base of Japan as well as the United States, France, China, Germany and Taiwan.
The Odawara Castle, dating from the 1400s, preserves Japan's Edo past and shogunate era. Meanwhile, a video wall at the Amada Museum, on the company's Isehara campus, explores the future of the company and its role in manufacturing and society.

Expansion continues, in step with Amada's management philosophy: Growing Together with our Customers. Earlier this year, as reported by MetalForming, the company broke ground in High Point, NC, for a new facility to produce press brakes and other bending equipment. In addition, this year, its parent company, Amada Holdings Co., acquired Wisconsin-based metal-cutting-machine manufacturer Marvel Manufacturing, Inc., renaming it Amada Marvel, Inc. Known for its vertical-tilt-frame bandsaws, Amada announced plans to develop special blades for the saws. Further, last year the company debuted the HPSAW-310 HyperSaw band saw and its dedicated Axcela HP carbide-tipped blades. These moves come as Amada Holdings officials note the rise in demand for carbide-tipped blades due to the increased use of difficult-to-cut materials, especially in the aerospace industry.
Further, the company recently announced its expansion into nonmetal processing via the purchase of Sanwa Daiya Kouhan Corp., making it a wholly owned subsidiary of Amada Machine Tools. The new subsidiary offers precision cutoff technology materials such as fine ceramics, silica glass and special carbon, and also manufactures diamond blades and related bandsaw machines.
Fiber-Laser Machine with Advanced Beam Control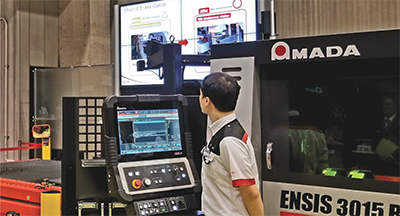 The Amada Solutions Center tour included demonstrations of new machines including the Ensis 3015 RI, which enables cutting of sheetmetal, pipes and structural steels in a single machine and employs Ensis advanced laser-beam control technology.
In a press conference, Mitsuo Okamoto, chairman & CEO, and Tsutomu Isobe, president, provided details on how Amada plans to leverage new technology offerings, especially in North America. They singled out Seattle, WA, as a partner in helping the company develop its signature laser-cutting equipment back in 1981, and stated a genuine appreciation of the U.S. market.

By 2020, the company plans to grow North American sheetmetal business substantially. This includes enhancing its share of laser business and beginning to manufacture press-brake tools in the U.S. Northeast; expand its share of fiber-laser and press-brake machines through manufacturing and acquisitions in the Southeast; and expanding production capacity of fiber-laser machines and related products to ensure the largest share of the market in the Southwest.