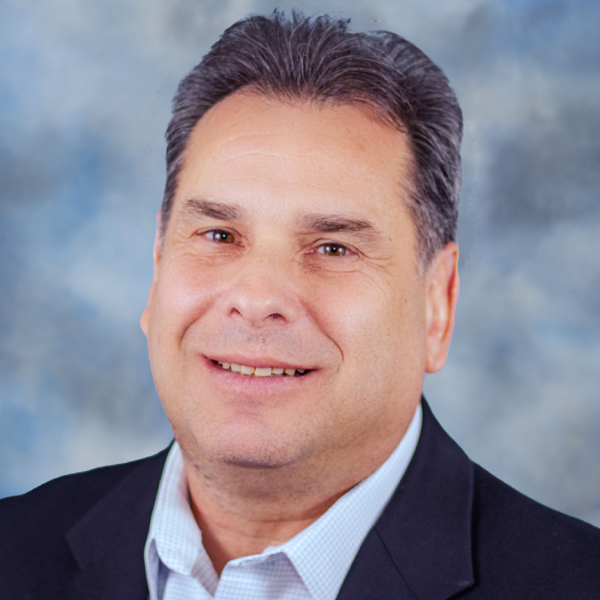 Brad Kuvin
High-Power CO2 Laser
January 1, 2016
Las Vegas-based P&S Metals and Supply Co., a provider of metal-alloy sheet and plate as well as fabricated-metal products, has found a winning combination with a Mazak Optiplex 10- by 5-ft. laser-cutting machine paired with a 4000-W CO2 resonator. With its roots tracing back to the 1970s when the Vegas construction boom brought plenty of heavy structural fabrication its way, P&S has reinvented itself in recent years. As structural work has dried up in the Vegas heat, P&S has hit the proverbial jackpot with an uptick in plate and sheetmetal fabrication.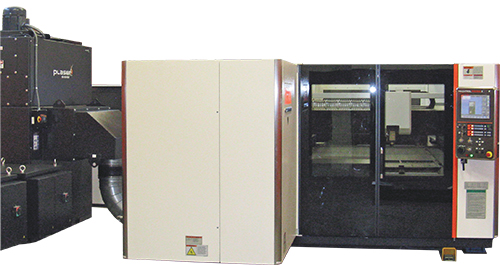 Mazak rates the 4000-W machine installed recently at P&S Metals for cutting mild steel to 1 in. thick, stainless steel to 0.5 in. and aluminum to 3⁄8 in. Positioning accuracy in the x-y directions (rack-and-pinion drives) is 0.002 in./20 in. Perry considers the new cutting machine "the gift that keeps on giving," because not only has it helped to bring in new customers, but it's also opened up shop capacity.
"We're processing 1000 tons of steel sheet per month," says P&S owner Gene Perry. "Some 25 percent of our work is for the slot-machine and highway industries. We fabricate for several suppliers to the slot-machine OEMs, and also fabricate metal signs, guard rails and decorative metal sculptures found along roads and bridges."
A Laser-Cutting Powerhouse
P&S operates out of four buildings totaling 70,000 sq. ft. under roof, and boasts 35 employees. Its equipment list includes ¾- and 3⁄8-in.-capacity plate rolls, 10- and 16-ft. shears, a 16-in. press brake, an 18 by 25-ft. oxyfuel cutting machine (recently refurbished) and two laser-cutting machines, including its new Mazak powerhouse. In the shop when we spoke with Perry: thousands of pounds of sheet and plate being fabricated for renovation of 116 bus-stop shelters and advertisement boxes as part of the Flamingo Rd. corridor improvement project.
"We acquired our first laser cutter, a 2500-W used CO2 machine, in 2009," recalls Perry, "and it has proved very productive on steel sheet to about 3⁄8 in. thick. Compared to our workhorse oxyfuel-cutting machine, the cuts were significantly better on that range of material. Customers at that time were demanding better accuracy and the laser provided that. And, cleaner edges meant little to no post-cut edge prep prior to welding.
"More recently," Perry continues, "our market has created opportunities to grow into high-precision thicker-plate fabrication, ¼ to 1 in., which led us to begin a search for a higher-power cutting system."