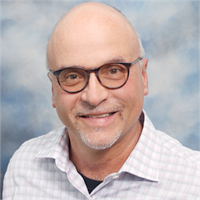 Joe Jancsurak
CB Fabricating Gives Lasers an A Grade
August 1, 2018
Chris Barkdull may be a self-proclaimed turret man, but he is totally on board with lasers. And with good reason. As owner of CB Fabricating, Inc., an Anderson, IN-based sheetmetal fabricator, Barkdull says the addition of an Amada Ensis 3015 fiber-laser cutting machine, which now complements an Amada NT Laser Flex Cell CO2 laser, has sent his sales volume soaring, growing from $2.5 million last year to a projected $4 million this year. "I've never seen this volume of business at any shop in our area. It's unbelievable," says the fabricating veteran.
From 'Heat and Beat' to Today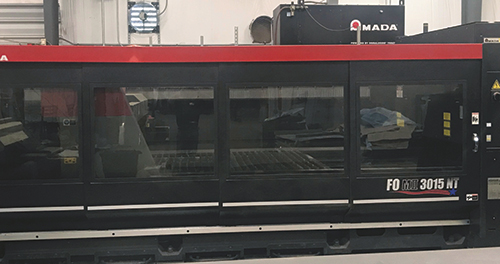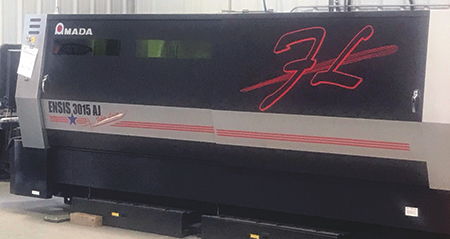 A 4-yr., $4-million expansion at Anderson, IN-based CB Fabricating included these Amada NT Laser Flex Cell CO2-laser and Ensis 3015 AJ fiber-laser cutting machines.
It was 45 years ago that Barkdull gained his start in his parents' metal-fabricating business, where, he says, "everything was laid out by hand with a template, cut with bandsaws or saber saws, and formed on a leaf brake. As Dad would say, 'it was a heat-and-beat operation.'"
The family business sold in the mid-'90s, but the lessons learned from his dad, who previously worked as a metal fabricator for General Motors, and his mom, an interior decorator and "financial guru" who managed the company's finances, equipped Barkdull with the skills and confidence to strike out on his own.
CB Fabricating was founded 11 years ago by Barkdull as an 11,000-sq.-ft. job shop with two employees, Barkdull and his son, Kevin. Today, three buildings account for 26,000 sq. ft. and 23 employees—"the kind that want to learn a trade, and not just collect a paycheck," says Barkdull. Likewise, the company's customer base and equipment inventory have expanded significantly.
Starting out building street-rod parts with an Amada turret punch press, two Chicago press brakes and a Wysong shear, CB Fabricating produces parts for a broad customer base that includes agriculture, medical, automotive and trucking. Its equipment lineup includes two Amada turrets, four Amada press brakes, two Amada laser cutters and two Dreis & Krump press brakes.
Of the latter, Barkdull quips, "I can't seem to get away from the manual press brakes." He quickly adds, "Beyond that, we're a full Amada shop. As for the lasers, I don't know what I would do without them, and that's coming from a diehard turret guy. I've been around turrets for more than 30 years, and I can tell what is running on each just by the sound. But it's the lasers that I'm thrilled to death over."