Coe Debuts Combination Straightener-Reel for Light-Duty Applications
February 11, 2021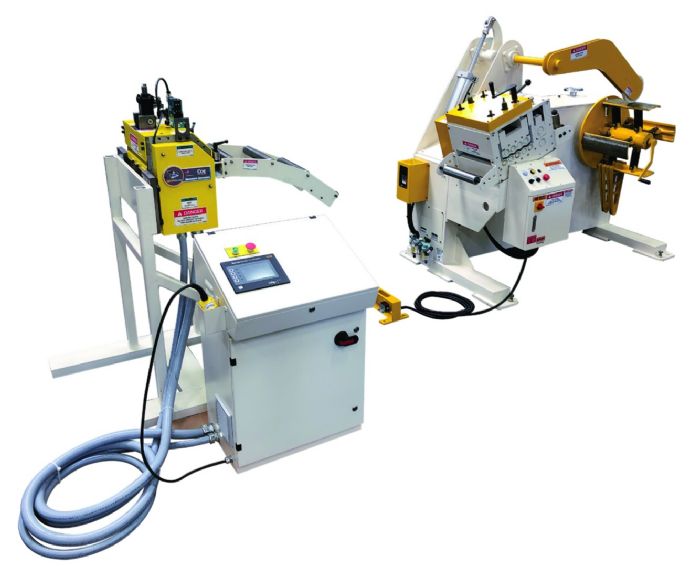 Coe Press Equipment, Sterling Heights, MI, has developed a new coil straightener and reel combination unit as an economical solution for stampers and roll formers processing light-gauge materials. Use the combination machine for producing brackets, hinges, moldings and similar metal formed parts. Combining unwinding and straightening in a single machine, metal formers can pair the systems with a Coe ServoMaster 1 or 2 servo roll feed to deliver a complete press-feed line.
Coe recommends the machine for cold-rolled steel, aluminum and stainless-steel sheet from 0.032 to 0.125 in. thick and 3 to 12 in. wide, in coil weights to 4000 lb. Maximum line speed: 50 ft./min. The straightener features nine 1.97-in. power-driven rolls with 3.30-in.-dia. entrance pinch rolls and a photo-loop sensor.
The reel, with four-pad mandrel construction and four coil keepers, handles coils to 48-in. OD and 19- to 20.5-in. ID using a hand-crank expansion. It features an air-operated holddown arm and a mechanical drag brake.
See also: Coe Press Equipment Corporation
Technologies: Coil and Sheet Handling