Automatic Feed Introduces Automated Change Tables for Use with Cassette Levelers
December 16, 2020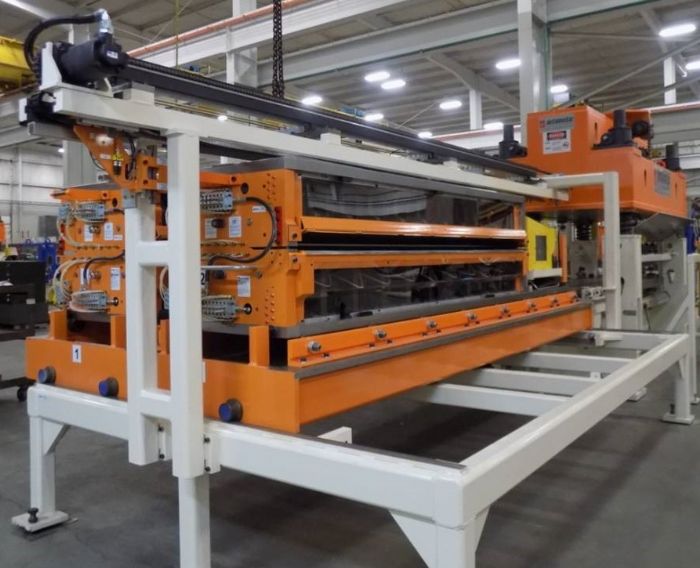 Automatic Feed Company (AFCO), Napoleon, OH, has developed an automatic dual-cassette change table for use with its AFCO HD-HSS or XLC-HSS cassette levelers. The tables enable two cassettes to be stored and automatically changed out in less than 5 min. for the processing of different materials, reducing downtime and improving throughput.
Order the dual cassette change table as either a permanent-position style or as a version where the table folds away, allowing space for the operator to walk between the press line and the shifting table. Both styles come with perimeter fencing and a gate.
The HD-HSS model can process materials 0.5 to 4.0 mm thick up to 2134 mm wide; the tables are suited for changeover of the same size cassettes. With the XLC-HSS model, capable of processing material 0.5 to 6 mm thick and up to 2134 mm wide, cassettes of different-sized work rolls can be stored and changed out.
See also: Automatic Feed Company
Technologies: Coil and Sheet Handling