Magna Adds 1600-ton Nidec-Arisa Servo Press
September 20, 2023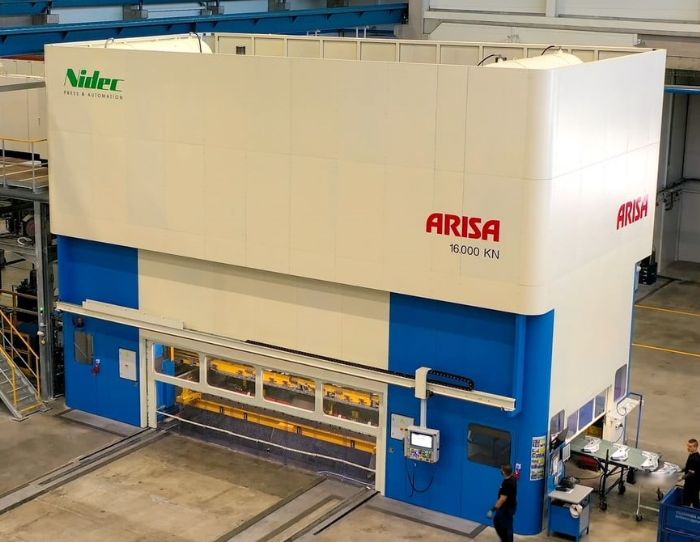 A recently installed Nidec Arisa 1600-ton servo press line, which includes a microfeeder, rolling bolsters, and high dynamic transfer, has helped to increase productivity at the Magna Automotive stamping plant in Stity, Czech Republic. The facility produces parts for Skoda Automotive, as well as for Volkswagen, Mercedes Benz and others.
According to plant general manager Martin Klein, the press has the highest pressing force from its current presses. He says that he expects the microfeeder to help reduce material costs, and credits the use of semiautomatic die- and coil-change processes with reducing downtime during changeovers."
The press features a 6-m bed, two torque motors and double reduction with a Desch planetary gearbox. Maximum speed: 30 strokes/min. in sinusoidal, 51 strokes/min. in pendulum mode.
See also: Nidec Press & Automation, Arisa, Industrial de Prensas, S.L.U..
Technologies: Coil and Sheet Handling, Stamping Presses