Swing Shear Offers Reduced Maintenance and Precision
October 1, 2017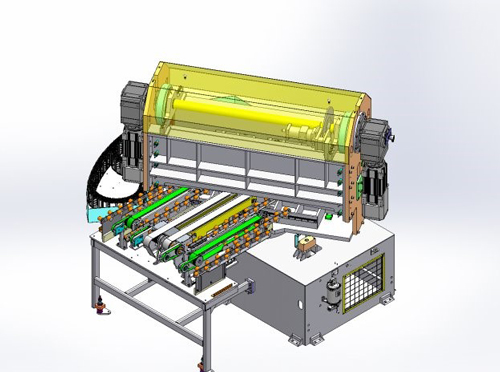 Coe Press Equipment announces the availability of its oscillating Servo Shear. Compared to hydraulic shears, the offering is designed to significantly reduce maintenance time and costs due to the absence of some components and much of the lubricant. The shear is engineered to cut rectangular and trapezoidal blanks with repeatable precision, and its smooth motion is quieter than a conventional shear.
"By eliminating the hoses, fluids, air, clutch and all the energy associated with hydraulic systems, this product offers our customers many advantages," says Steve Donnay, director of sales and marketing.
The shear is self-contained, and relies upon a slew ring to support the weight of the shear. This design allows the shear to swivel in back and forth with the help of a second servo axis, attaining different angles for the cut. It can handle coil materials from 24 to 78 in. wide, to 0.25 in. thick. When run in continuous mode, the system is capable of reaching speeds to 240 strokes/min., depending on the width of the material.
Energy savings is another benefit of the system. Since gravity has little effect on a servo motor in a resting state, little energy is required to hold in a balanced position between cycles.
Coe Press Equipment: www.coepress.com

See also: Coe Press Equipment Corporation
Technologies: Coil and Sheet Handling, Fabrication