Coating for CNC Punching Tools Saves HVAC-Component Manufacturer Big
December 4, 2020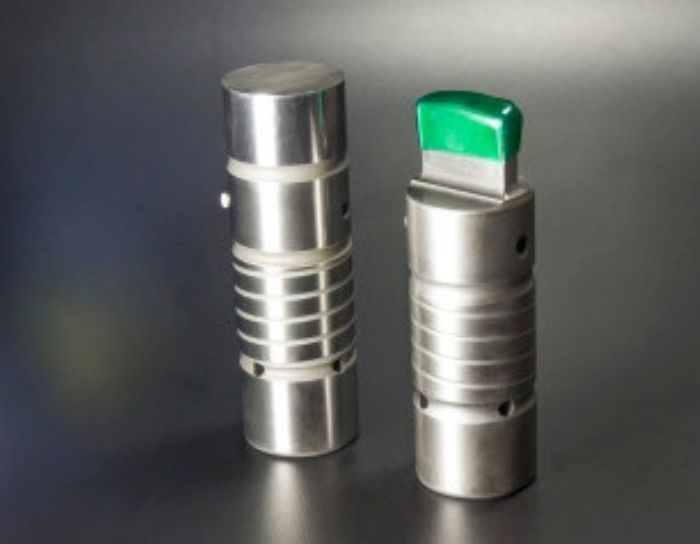 When employing CNC punching machines, keeping tools sharp and using proper die clearance to minimize punching force are two basic way to increase tool life and produce clean holes. But sometimes a tool coating also is required, according to John Galich, marketing manager at Mate Precision Technologies, who recently wrote a blog post detailing tool-life issues for a manufacturer of commercial HVAC equipment accessories.
In this real-life case study, Mate's proprietary SuperMax coating for punch press tooling was recommended to boost tool life. SuperMax acts as a barrier between the punch and the sheet metal, thus greatly improves stripping performance, according to Galich.
"With a friction coefficient of 20 percent, SuperMax is extremely lubricious, critical to increasing wear resistance," he writes. "Tests and customer use show that SuperMax not only increases punch life between two to eight times, it also helps reduce die wear because of the increased lubricity."
Mate presented its estimates of the additional savings by using SuperMax to the company, which covered three areas: increased machine uptime; increased punch tool life; and increased die tool life. In total, the estimated annual combined savings in machine uptime, increased punch and die tool life exceeded $51,000.
The HVAC supplier began testing SuperMax and recorded improved tool life. And, because the machines did not have to be shut down for tool maintenance, machine uptime also increased. All punch orders from this company now include SuperMax, Galich reports.
See also: Mate Precision Tooling
Technologies: CNC Punching