Sharpe Products Adds Eighth Tube-Bending Machine
March 22, 2021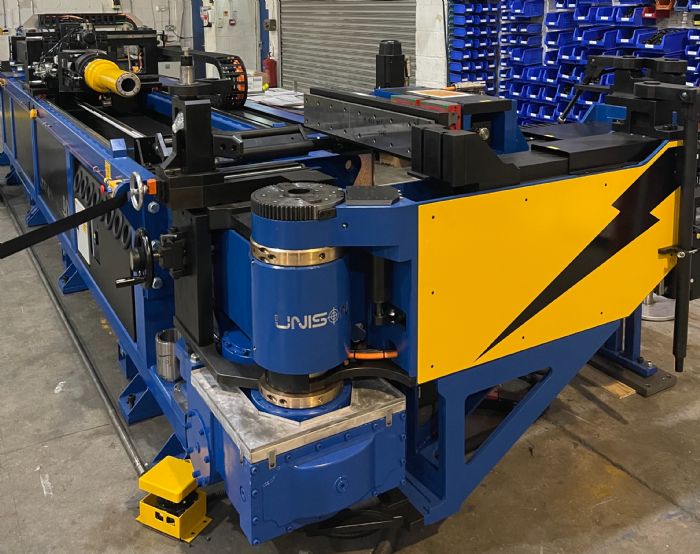 Metal fabricator Sharpe Products, New Berlin, WI, announced plans to add to its stable of machines with an eighth Unison bender. The 80-mm-capacity electric CNC bending machine will help to increase production capacity for the firm's customers in the aerospace, automotive and medical industries.
With an array of CNC pipe- and tube-bending machines, Sharpe Products can form tube and pipe from ¼- to 6-in. OD.
See also: Unison Ltd.
Technologies: Bending