New Line of Hybrid Tube-Bending Machines
August 30, 2021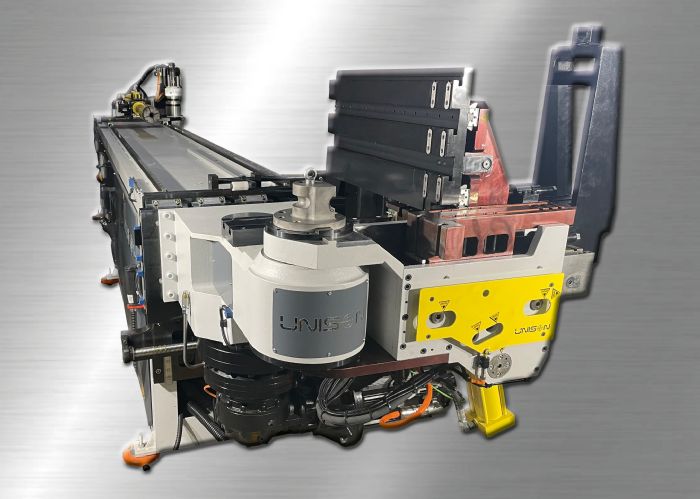 Unison Ltd. has introduced the Synergy HBM (Hybrid, Multi-Stack) line of hybrid tube-bending machines, combining hydraulic and electric operation and initially available in 50- and 80-mm (maximum tube diameter) versions. This line features the latest Unibend Lite control system.
"The new Unison Synergy HBM range will provide a lower-cost entry point for businesses that do not require the extensive capabilities of our all-electric premium range of Unison Breeze machines," says Alan Pickering, Unison managing director. "This new range is the direct result of inquiries from prospective customers whose tube-bending requirements wouldn't typically demand the high levels of flexibility and rapid setup times associated with the Breeze models.
Pickering notes that the Synergy HBM line incorporates the quality, reliability and global support that is standard with Unison Breeze tube benders, but in a machine designed for less complex, repeat applications.
In the Synergy line, bend arm, carriage, plane of bend and carriage side shift all are servo-driven, while mandrel, pressure-die and clamping systems are hydraulically controlled. This makes Synergy HBM machines well-suited to high-volume, repetitive tube manipulation operations that don't necessitate the rapid setup times and all-electric control provided by Unison Breeze machines for right-first-time repeat subcontract work.
See also: Unison Ltd.
Technologies: Bending