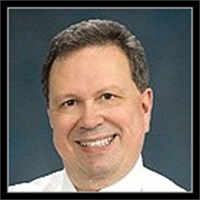 Douglas Ehlke
New OSHA Developments
September 1, 2009
OSHA has announced a new look at citation penalties (probably to increase them), new discussion of an ergonomics standard and a new National Emphasis Inspection Program to discover alleged widespread employer underreporting of workplace injuries—focusing on high-risk injuries with low severe injury cases. OSHA also seems intent on reducing or limiting the voluntary self-inspection compliance program. Our office has seen recent citations with proposed penalties approaching $100,000.
It may be time to have a safety professional conduct a walk-through update. Be sure to utilize attorney-client and work-product privilege study procedures.
On the intentional tort front, a federal district court in the Southern Ohio District recently denied a summary judgment motion filed by the employer and sent the case to a jury trial. A former machine operator at a bottle manufacturing plant injured his hand on a glass-cutting milling machine that allegedly had been retrofitted by the employer with a longer spindle-activating lever. The employer denied that it modified the Cincinnati-brand mill lever. The employee's expert witness gave pretrial testimony that the lever on the mill was not the original mill lever and placed the operator's hand 7 in. closer to the cutters. Since this was the employer's summary judgment motion, the court had to construe the facts most favorable to the opposing party (the worker) and assumed that the original machine lever was replaced by the employer.
The federal court judge viewed the accident facts to include the following:
• The plaintiff was employed by the company for nearly 34 years. The company makes metal molds used to form molten glass into beverage bottles. The company uses a mill to cut cooling grooves on the molds to assist in removing the bottles. One of the jobs the plaintiff did was to operate the mill.