New AM Build Manager Promises Universal Adaptability and Scalability
November 4, 2020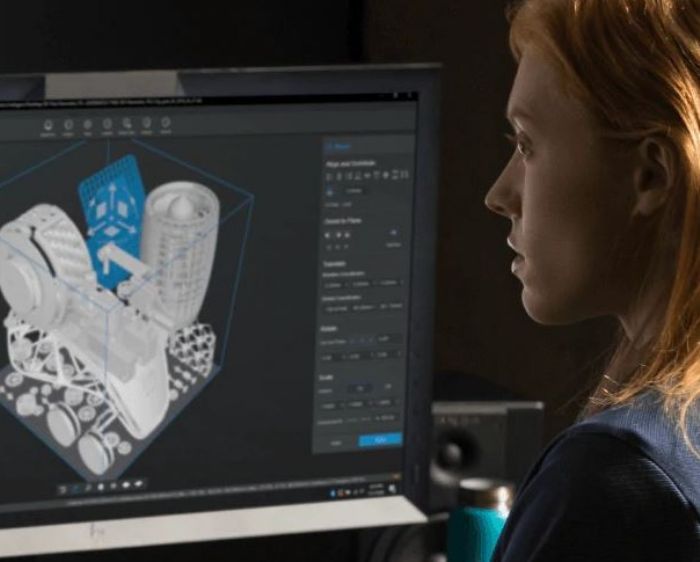 HP Inc. has introduced Universal Build Manager, which leverages proprietary HP software and data processing as well as Dyndrite's Accelerated Geometry Engine to simplify and automate build preparation across additive manufacturing (AM) technologies at high speeds, according to HP officials. The new product reportedly benefits from GPU-accelerated processing and Python-programming-language scriptability inherent to the Dyndrite Corp. engine, and is designed to improve the AM technician's efficiency, productivity and quality, thus enabling mass-personalization, complex workflow automation, and scalability and extensibility in both manually driven and automated workflows.
Speaking to the product's "Universal" tag and its ability to function across a variety of AM technologies and processes, HP and Aconity3D, Aon3D, Aurora Labs, EOS, Essentium, ExOne, Open Additive, Photocentric, Plural AM, Renishaw and SLM Solutions have committed to exploring ways for the HP Universal Build Manager to support their 3D print systems. Additionally, the open-architecture platform is designed to support interoperability with complementary solutions from software vendors, including Ansys.
"We are addressing software challenges in the additive industry that have prevented it from becoming mainstream, and are providing capabilities to help customers accelerate the journey to digital manufacturing," says Ryan Palmer, global head of software, data and automation for the HP Personalization & Industrial Business. "The new HP Universal Build Manager simplifies, automates and delivers a digital-first approach to manufacturing. This solution will enable customers to explore new areas of complexity and value, push the boundaries of sustainable production, and automate critical steps in their digital workflows."
The Universal Build Manager includes universal support for a variety of AM processes; support for industry-standard CAD and vendor-neutral formats; a GPU-accelerated geometry engine that reportedly accelerates computational tasks such as support generation, slicing and tool pathing; and scalable architecture designed to support high-part density builds to optimize throughput and minimize cost.