Kallista Debuts 3D-Printed Faucet
February 1, 2018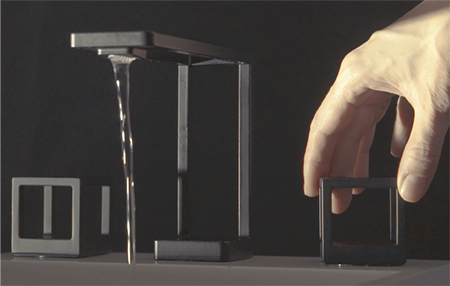 Kallista, a designer and provider of luxury kitchen and bath products and subsidiary of Kohler Co., has unveiled the Grid sink faucet, produced by 3rd Dimension using 3D Systems' 3D-printing materials and technology. Described as a first-of-its-kind sink faucet, the Grid recently debuted at KBIS 2018, a kitchen and bath tradeshow.
Kallista's design team, seeking to create a faucet in a unique geometry, decided to produce the Grid via 3D printing, allowing designers to design without limitations to create an open form and discreet interior channels that allow water to flow easily through the base.
"Designers usually need to consider a manufacturing process and they have to design around that process," says Bill Mc-Keone, design studio manager at Kallista. "By choosing to produce this faucet via 3D printing, we opened ourselves to limitless design possibilities. 3D Systems' breadth of materials and technologies allowed us the freedom to create a unique, functional faucet, which would not have been possible with a traditional manufacturing process."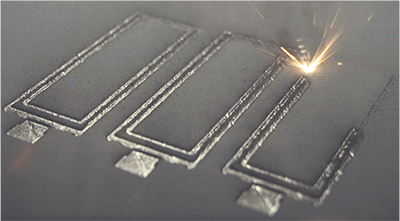 The faucets were produced by metal 3D-printing specialist 3rd Dimension, Indianapolis, IN, which employed 3D Systems' ProX DMP 320 metal additive-manufacturing (AM) system. To avoid rust and corrosion, the faucets are printed with 3D Systems' LaserForm 316L, a stainless-steel type-316 powder material.
As this was the first AM product for Kaliista, 3rd Dimension led the faucet-design team through a program to develop the concept for AM. Utilizing 3D printing enabled Kallista to avoid the weeks or months typically required to develop and build production tooling. Due to the efficiencies and repeatability afforded by 3D printing, faucet parts were produced within hours.
"This is just one example of the value 3D printing brings to a production environment," says David Cullen, director of applications engineering for 3D Systems. "Through the combination of materials, print technology, software and services, Kallista was able to bring its visionary design to market."
3D Systems: www.3dsystems.com; 3rd Dimension: www.print3d4u.com
Technologies: Additive Manufacturing