Our Latest Issue
Latest Video
Upcoming Events
Upcoming events for MetalForming Magazine!
Free E-Newsletters
Sent bi-weekly to inform you of happenings within the metalforming industry.
Start receiving newsletters and gain access to all content throughout the site.

---
Automotive Overtakes Food Industry, Becoming Mexico's Biggest GDP Contributor
Tuesday, July 16, 2019
Last year, the automotive sector overtook the food processing industry for the first time
to become Mexico's biggest contributor to manufacturing GDP
. Automotive contributed nearly 20.7 percent of manufacturing GDP, 7.7-percent increase compared to 2010, while the food sector's 20.3 percent contribution represented a 2.3 percent drop for the same period.
Eduardo Solís, president of the Mexican Automotive Industry Association, highlighted that growth over the past quarter of a century--the period during which the North American Free Trade Agreement has been in effect--has been even more impressive. "Twenty-five years ago, the food industry was 20 percent of the whole manufacturing industry and we were at 6 percent," says Solís. "Today, the food sector is just above 20 percent and the auto sector is at 20.7 percent, making us the most important industry in Mexico."
The third biggest contributors to manufacturing GDP are the chemical and basic metal production industries, each of which generates 6.4 percent of Mexico's total GDP.
---
Sandvik Acquires Stake in Beam IT
Monday, July 15, 2019
Sandvik Machining Solutions, a Sweden-based provider of tools and tooling systems for metal cutting, has acquired a 30-percent stake in privately owned Beam IT, an Italian provider of metal additive manufacturing (AM) services and end-use components for automotive, energy and aerospace.
"The investment in Beam IT will complement our existing offer in AM," says Lars Bergström, president of Sandvik Machining Solutions. "It also is in line with Sandvik's strategic ambition to become a leading solution provider for the wider component manufacturing industry,"
---
Industry Movers & Shakers
Friday, July 12, 2019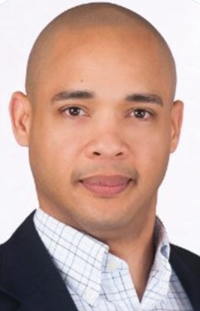 Pferd, Inc., a Milwaukee, WI-based
manufacturer of abrasives, brushes and power tools
, has announced the appointment of Rafael Astacio to the position of vice president, sales. Astacio, formerly vice president, sales and marketing for Construction Robotics, Rochester, NY, will manage the overall PFERD sales operation in North America.
---
Visit Our Sponsors