seen at fabtech
OTC Daihen Hits a Home Run with its New Compact Robotic-Welding Cell
December 9, 2022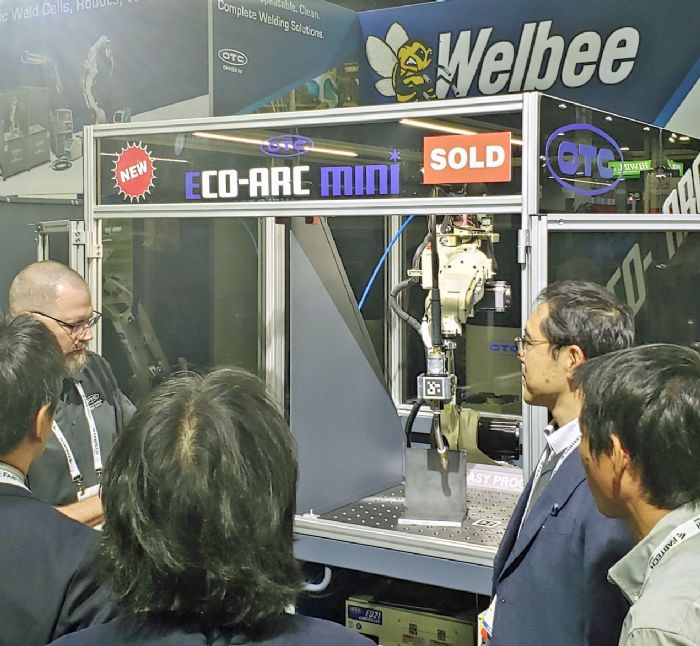 At FABTECH…OTC Daihen packed several pre-engineered, production robotic arc-welding systems into its booth, all featuring robotic arms matched with welding power supplies and part-positioning equipment, and promising to deliver low-spatter welding on a variety of materials. Center stage at the booth: the firm's new Eco-Arc-Mini cell, combining a FD-V8 welding robot (8-kg payload, 1.4-m reach) with a Welbee II WB-P402 welding power source (400-A, pulsed GMAW) demonstrating mild-steel welding in a compact, portable, full-production capable cell.
The system features a common base design; stationary weld tables with two work zones, and a guarded enclosure with manual swing doors. During our demonstration, we also spied several features designed to protect the cell operator, including a built-in fume hood, arc-flash protection and pinch-point protection.
See also: OTC-Daihen, Inc.
Technologies: Pressroom Automation, Welding and Joining