Hot off the Press
Rest in Peace, Stu: The Industry Suffers a Great Loss
Thursday, May 16, 2019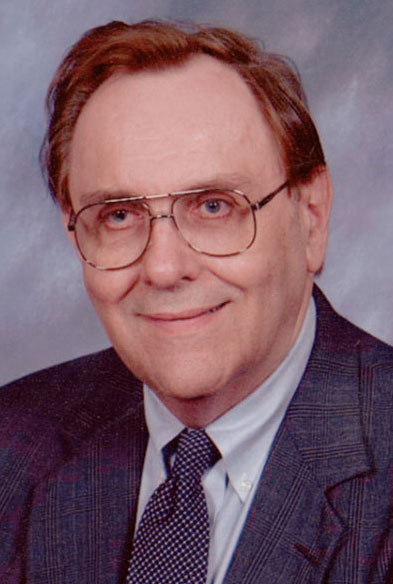 Stuart Keeler authored the Science of Forming column for MetalForming magazine for nearly 20 years, starting with the January 1999 issue. A world-renowned expert in metal forming and a passionate educator who conducted a bevy of technical seminars for PMA going back dozens of years, Dr. Keeler began his career at the Massachusetts Institute Technology, earning a Doctor of Science Degree in Mechanical Metallurgy. Stu's doctoral research on sheet metal forming limits led to his development of the Forming Limit Diagram, work that led to many in the industry endearingly referring to Stu as "the father of metal forming." Sadly, Stu passed away on May 14.
During his storied career, Stu spent 24 years working at National Steel Corporation, primarily as manager of automotive research in Detroit. While there, he pioneered bringing science to the press shop, creating the tools we take for granted today--circle grid analysis, thinning strain analysis, and statistical deformation control among them.
Stu later joined the Budd Company Technical Center as manager of sheet metal technology, where he directed all research, development, and technology transfer for sheet metal stampings and castings, and implemented virtual sheet metal forming (computerized die tryout).
A passionate educator, Stu conducted hundreds of courses, seminars, and lectures throughout the world, many for PMA. However, as his obituary notes: "Given a choice, he will be found on the press shop floor." Our industry has lost a dear friend. --Brad Kuvin, Publisher/Editorial Director, MetalForming magazine

---
Reader Comments
There are no comments posted at this time.
Visit Our Sponsors