MF Xtra
November 21, 2017
Tuesday, November 21, 2017
If you are having trouble viewing this email, view it online
Follow Us on

Twitter | LinkedIn | Facebook | MetalFormingMagazine.com
Manufacturers Rank Top Six Emerging Technologies

A recent survey of medium and large U.S. manufacturers, with nearly half (43.2 percent) representing metalforming and fabricating companies, shows that the top six emerging technologies providing the most value are 1) big data analytics; 2) Industrial Internet of Things; 3) simulation software; 4) collaborative robots; 5) 3D printing; and 6) wearables (smart watches and glasses). The survey was conducted by Macola Software, Dublin, OH.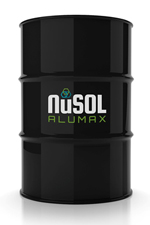 Once in a Generation Technology

NuSol Alumax Preformed Emulsion
Increased tool life
Non-chlorinated
Machines non-ferrous and exotic metals Resistant to "Monday Morning Odors"
Tramp oil rejection
Operator safe
High productivity rates -Minimal downtime
Clean running
Excellent hard water stability
Low foaming
Corrosion protection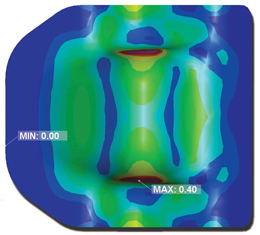 Uncover Design Flaws with DYNAFORM

Uncover hidden design flaws before prototyping with accurate stamping simulations. DYNAFORM is a simulation software solution that allows engineers to accurately simulate stamping and Predict Formability Issues, Reduce Development Time, Validate Die Design, Improve Efficiency and Increase Profitability. DYNAFORM ensures the highest quality formed part & most efficient manufacturing process possible.

Try DYNAFORM Today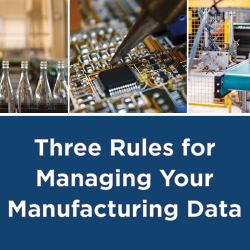 3 Rules for Managing Manufacturing Data

The future of manufacturing lies in the hands of the businesses that can best capture and manage their shop floor data. Learn how you can leverage your data to increase accountability, traceability and improve decision-making with a realistic picture of what is occurring on your shop floor in real time.

Learn more.
TMA Die-Design Course Begins in January

The Technology and Manufacturing Association (TMA) will offer a die-design class in Schaumburg, IL, beginning Jan. 8, 2018, and running until May 21. This class, in its second year, will be taught by Ray Proeber, president and founder of Accurate Die Design Software, Brookfield, WI. Attendees will use SolidWorks 3D CAD software along with Logopress3 die-design software. Designing progressive dies is the main focus of the 20-week hands-on class. Students also will learn about blanking dies and single-hit form dies as well as compound and transfer dies. Each student will design numerous strip layouts and at least one progressive die, and will animate the progressive die as if it were running in the press. Topics related to die design will be presented throughout the course. Space is limited to 10 students. For more, contact Proeber at 262/938.9316 or the TMA Education Department at 847/825.1120.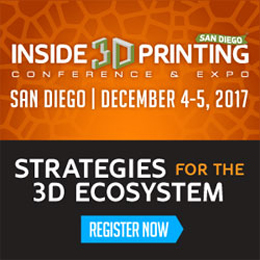 Inside 3D Printing Conference & Expo

December 4-5, 2017 • San Diego Convention Center
Inside 3D Printing is the largest professional 3D printing and additive manufacturing event worldwide. As a conference attendee, you'll explore the business applications of 3D printing through conference sessions led by industry experts, demonstrations of the latest 3D printers and services, and programming for designers, professionals, and makers. Join us on our world tour and see how 3D printing is revolutionizing industries including manufacturing, medicine, architecture, aerospace, and more.





IoT for Metalformers and Fabricators

If you want to stay ahead of the coming wave of digital manufacturing and plant-floor connectivity, aka IoT, then plan now to be in Nashville, TN, April 18-19, 2018, for MetalForming magazine's IoT for Metalformers and Fabricators event. Experts will discuss advancements in ERP/MRP software and sensor and control technologies, as they relate to metalforming operations, and will provide case studies and more. For details and to register, visit www.metalformingmagazine.com/iot/




November 2017


Subscribe | Become a Sponsor | Media Kit

PLC-Based Controls Rejuvenate

Control-retrofit projects show how metal stampers can bring flexibility to existing press lines.

Steel Processor Identifies the ROI in IIoT

Looking for a quantifiable return on investment before committing to Industrial Internet of Things implementation? Then you'll want to read this.

Upcoming Issues
December: PMA Awards of Excellence, Automation, Forming, Cutting

January: Servo Technology, Laser Cutting, IoT

February: Hydraulic Presses, CAD-CAM/Nesting Software, FABTECH 2017 Wrap-Up



MetalForming : Jobs



Connecting job seekers and employers in the metal stamping, forming, fabricating and tool & die industries.

Plant Manager (OK)


General Electric
See also: ETA Dynaform, Chemtool Incorporated, IQMS Manufacturing ERP & MES, Destaco
Visit Our Sponsors