MF Xtra
October 25, 2017
Wednesday, October 25, 2017
If you are having trouble viewing this email, view it online
Follow Us on

Twitter | LinkedIn | Facebook | MetalFormingMagazine.com
Study Shows Strong Demand for Mechatronics, Robotics Courses

The global mechatronics and robotics courses market is expected to grow at a compound annual rate of more than 15 percent, according to a market research report by Technavio. The report notes an increased emphasis on modular mechatronics training systems targeted toward educational and industrial institutions, and cites as an example Bosch Rexroth's modular mechatronics training systems. Mechatronics combines systems engineering, mechanical engineering, electrical engineering, telecommunications engineering, control engineering and computer engineering.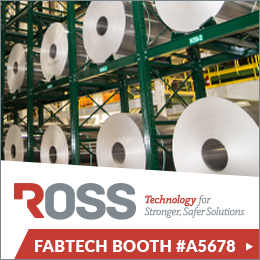 See the strongest, safest, most durable coil racking at FabTech

Dexco Coil Racks get your sheet coil off the floor and out of harm's way with generous vertical storage capacity on high-strength shelves with secure customized cradles. Take advantage of organized, easy access, increased floor space, reduced material damage, and improved worker safety with Dexco Coil Racks.



Hilma Quick Die Change Systems

Hilma offers hydraulic quick die change products with great clamping force control. Experience less downtime, and quickly clamp dies of many shapes, sizes and weights. Hilma systems permit safe, rapid change-over to new production lots. Visit our online catalog now at hilma-usa.com.
Hot Off the Press



The authority on late-breaking metalforming news. Stay ahead of the curve!

Today's News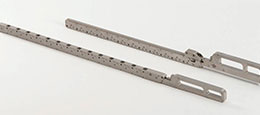 PFA Makes Die Positioning Easy

PFA Mechanical Die Lifters are actuated by hand to the lifted position prior to die insertion and then released to lower the die. They are portable and can be taken from press to press. These units can be used in multiple presses, greatly reducing QDC equipment costs.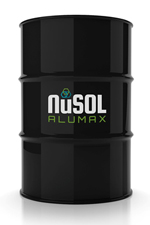 Once in a Generation Technology

NuSol Alumax Preformed Emulsion
Increased tool life
Non-chlorinated
Machines non-ferrous and exotic metals Resistant to "Monday Morning Odors"
Tramp oil rejection
Operator safe
High productivity rates -Minimal downtime
Clean running
Excellent hard water stability
Low foaming
Corrosion protection
Study Stresses Value of 'Holistic' Practices for Maintaining Equipment;
Could Provide Blueprint for Human Health, Says ServiceMax Exec

Advancements in machines having the ability to predict failure, and take preventive measures or self-healing actions are widely viewed as beneficial to a company's bottom line by IT and field service technicians, according to a survey from Vanson Bourne and sponsored by GE Digital's ServiceMax. The survey, After The Fall: Cost, Causes and Consequences of Unplanned Downtime, reports:

46 percent of respondents say machines requesting help themselves will help their companies better manage their equipment assets;
39 percent say predictive maintenance will help better manage asset equipment;
44 percent say digital twins with predictive maintenance and artificial intelligence will help prevent major failures; and
69 percent say they would like their own personal digital twin to help themselves and medical professionals regulate their health in non-invasive ways by taking early action and preventative measures.
"This holistic view of how something is operating, whether it's an individual component in a machine or a person, has been disjointed and visible only when something has gone wrong," says Mark Homer, vice president, global customer transformation for ServiceMax. "The value of these digital insights [into preventive maintenance] in an industrial context is now starting to generate interest in preventive maintenance in a human context.
IoT for Metalformers and Fabricators

If you want to be ahead of the coming wave of digital manufacturing and plant-floor connectivity, aka IoT, then plan now to be in Nashville, TN, April 18-19, 2018, for MetalForming magazine's IoT for Metalformers and Fabricators event. Experts will discuss advancements in ERP/MRP software and sensor and control technologies, provide case studies, and more. For details and to register, visit www.metalformingmagazine.com/iot/.
MetalForming : Jobs



Connecting job seekers and employers in the metal stamping, forming, fabricating and tool & die industries.

Stamping Technical Training Consultant


Forming Technologies Incorporated
See also: PFA, Inc., HILMA Div. of Carr Lane Roemheld, Chemtool Incorporated, Dexco Industrial Storage
Visit Our Sponsors