fabtech previews

Deburring, with Intelligent Software
September 29, 2022
Arku Inc.
Booth B9053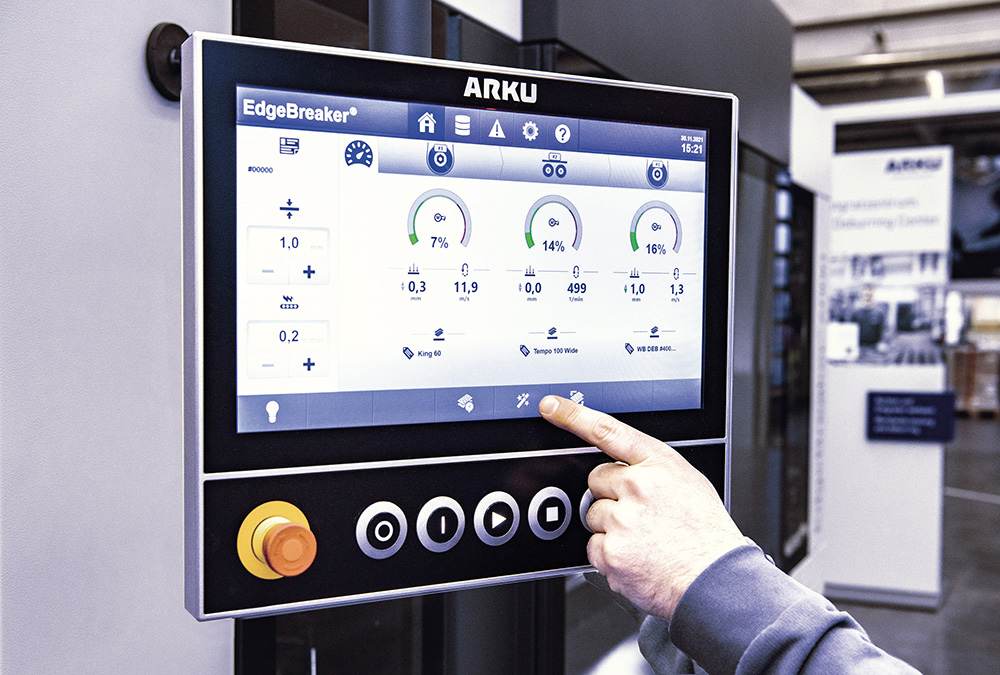 Arku will demonstrate the time savings during automated deburring made possible thanks to its new Arku Wizard intelligent software. With the Wizard, users only must enter basic data about their parts (thickness, material type, etc.), and the software calculates the optimum tools and processing settings. This allows novice employees to operate Arku deburring machines.
During live demonstrations, the Wizard will be in operation on an Arku EdgeBreaker 6000 deburring machine, the latest addition to its deburring portfolio and designed specifically to meet the needs of laser job shops. The machine features a vacuum conveyor and rotary brushes that provide uniform edge rounding, if desired, as small a 2-mm radius.
Also on display: the FlatMaster 55 precision leveler, designed to eliminate residual stresses in parts, sheets and plates from 0.5 to 15 mm thick.
See also: ARKU, Inc.
Technologies: Software